The Fresh Start Family Bonfire is a community membership program designed to help busy parents create strong, connected, respectful & cooperative families, from the comfort of their own home via Positive Parenting lessons & coaching, while connecting with like-minded families around the world.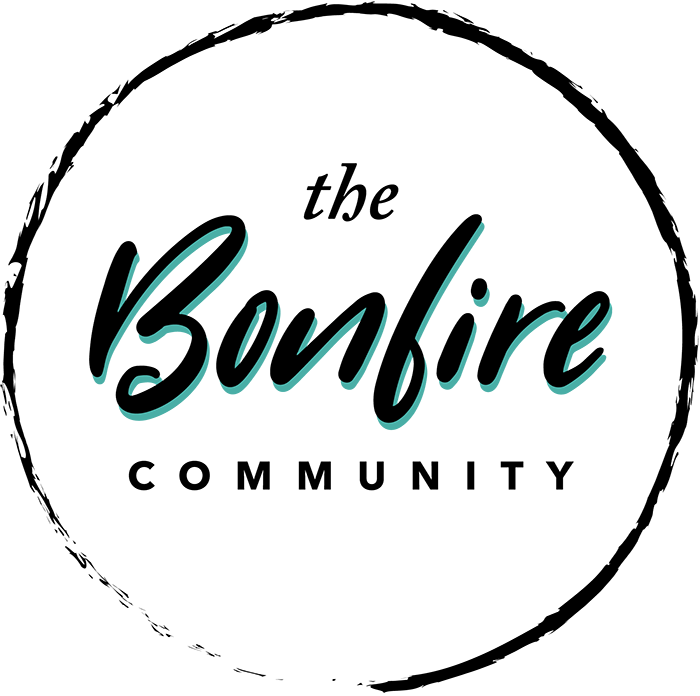 DO YOU STRUGGLE TO KNOW WHAT TO DO WITH YOUR KIDS WHEN IT COMES TO PARENTING? DO YOU SOMETIMES FIND YOURSELF FEELING EXHAUSTED, HOPELESS, ANGRY & EMPTY? ARE There TIMES WHEN YOU WORRY YOU'RE DOING IT ALL WRONG OR THAT YOUR CHILD MIGHT GROW UP TO BE A MANIAC?
I can relate. As a Mom of two vibrant young kiddos, parenthood took me by wild surprise when it turned out to be a whole lot tougher than I had expected. That's exactly why I created The Fresh Start Family Bonfire.
The Bonfire provides monthly lessons & support through online Positive Parenting video lessons to help you get relief & guidance…so you can feel connected, effective and joyful again as a parent.
You'll gain confidence and clarity that you're yearning for & truly deserve.
Come sit by the fire, be warmed by hope & support & talk story with others. It'll feel good…I promise.
With a Bonfire membership, you can expect to:
Reduce the amount of arguing & bickering in your home
Build self-control skills to model the behavior you want to see in your kids
Improve communication with your family
Gain emotional intelligence skills to help you feel more grounded and confident
Reduce stress, anxiety & overwhelm
Boost your confidence and overall happiness levels
Deepen your understanding of your child's behavior
Add effective, positive tools to your parenting toolkit to increase cooperation, respect & peace in your family
So excited for all the small victories that are happening day in, day out in our home. They really do add up and I feel so proud. This group has been a life changer. It took the words /theories /strategies of positive parenting and helped me bring them to fruition in our day to day life as a family. Forever grateful!
It has actually been MIRACULOUS the difference in my kids' behaviors since I joined the Bonfire. It's ASTONISHING. My sons communicate so much better. My oldest child's emotional intelligence and critical thinking skills have grown leaps and bounds in just a few months. I'm so grateful for Fresh Start Family!
The education & support Wendy provides in The Bonfire is meaningful and is making a difference in our home. She is so relatable because of her real world experience that she shares so openly & honestly through her teaching & coaching. The Bonfire weekly coaching sessions and monthly lessons & print outs are a continuous part of our learning and help me stay committed to growing into the husband and dad I need to be.
As a Bonfire member, each month you'll receive
Monthly Positive Parenting Mission
focusing on one thing for the entire month with a  community brings a sense of belonging and purpose
New Positive Parenting Lesson
45-60 minutes of Positive Parenting video instruction…fully downloadable and yours to keep
Lesson Library
a searchable library to find Positive Parenting lessons that fit your current challenge or area of need
Interactive Community
join like minded families who care deeply about their families and forming strong bonds with their kids
Family Recipe & Activity
a new family activity & recipe for success, to enjoy as a family
Weekly Group Coaching Sessions
60 minute LIVE group coaching sessions to get support on real life
Mobile Friendly
for on the go, busy lives!
Member Only Discounts
on other Fresh Start Family Programs / Seminars and products you'll love
My 3 kids have such a strong, incredible relationship with one another and SO much better interpersonal skills because of this work & the skills I've learned on how to work with them from The Bonfire! 💜
The tools you've given GREATLY helped me with my 3 year old! I was just telling my husband tonight that I feel like I've just had a different perspective with her lately and just have more options to use with her now. Finding your work & the Bonfire community has been HUGE!
We've had our first huge breakthrough and I know for certain one year ago my day would not have ended like that. I would have gone to bed feeling guilty, knowing I had lost it once again. Thank you Wendy Snyder for being faithful to God and this work and bringing change to our family!
Stories of Transformation
No more confusion & overwhelm
Take a break from searching the internet for advice, figuring out which books to buy, what "expert" to trust, or getting bogged down reading those "tips and tricks" articles. All of that searching can be exhausting!
The Bonfire is designed to support you during all stages of your parenting journey & provides the consistency you need to stay on track in learning & applying positive parenting methods in your home.
SHARE THE BONFIRE COMMUNITY WITH FRIENDS
Being a part of the Bonfire has helped me completely shift my mindset as a parent. Once I shifted my mind, I was able to get on my child's level to be creative & problem solve (redirect) misbehavior effectively!
I have been trying out lots of strategies & seeing great results. In the past few days alone our family has had an encouragement feast, done several make-ups in different forms, have been using the firm and kind process regularly & been trying out the power struggle dissolving strategies. Thanks for everything!!!
As I'm beginning to realize what an incredible resource this Bonfire community & and coaching is, wow! I just finished up the foundations course too!I have had some really REALLY empowering moments since I first started implementing this work earlier this year. The moment I took MY first calming break was SO empowering!
Just imagine…
Just imagine how much more joyful life will be when you feel fully supported as a parent. When even on the roughest days, you know hope, support & encouragement is at your fingertips.
Picture the strong bonds, healthy relationships & respectful daily interactions you'll have with your kids once you expand your parenting toolkit and become fluent in applying these strategies with your family!
Think of the day when even amongst full chaos, tantrums, misbehavior or challenging situations, you'll feel complete calm, confidence, self-control & even joy! Gaining true power to see even the biggest parenting challenges as an opportunity to learn & grow WILL CHANGE YOUR LIFE.
This means letting go of frustrations (that you don't know how to handle situations), anxiety (that your kids are out of control) and guilt (that you're a bad parent).
Before long, your friends, neighbors & family will start noticing the way you handle situations with your kids & how you teach your children in respectful, EFFECTIVE ways. They'll ask "What's changed and how did you know to handle that situation so gracefully like that?"
Committed to YOUR results
Wendy Snyder is a professional, full time Parenting Educator & Positive Parenting coach who's been teaching this work to busy families for the last 8 years. Her list of happy clients who have received support or graduated from her Positive Parenting courses are significant. These families have radically improved relationships with their kids, communication styles, discipline methods and self-talk to improve the overall peace in their home & joy in their daily parenting walk.
A year ago I would have said being home 24/7 with the kids and wife during a world pandemic would have been a death sentence (or divorce material). It has actually been really pleasant, and it's because my son has improved so much from the Fresh Start approach my wife took the lead on to implement in our home. The fun moments are more often and the blowouts are fewer and shorter lived. Thanks Wendy!
I'm so grateful for having found this Bonfire community. I can't imagine how strained my relationship would be with my son by now had we not learned about positive parenting. Instead of shaming him for his poor behavior all the time, we are speaking life into him. We are telling him who he is in Christ and affirming the things he does well. We are looking for the good instead of only correcting the bad. And we are showing him a better way as we learn a better way.
Thank you Fresh Start Family for this past 6 months! I know I am doing something right when Aubrie my 2 year old can tell I get frustrated or start raising my voice with my husband. She immediately tells me to take a deep breath! I have still so much to learn but so thankful for this group!
Frequently Asked Questions
What's the time commitment?
1 45-60 minute lesson a month
1 Intention Post – 5-10 minutes of reading time
1 Printable – 5 minutes (download and print)
1 Family "Recipe for Success" – 10-15 minutes
1 Family Activity (to help you teach) – 10-20 minutes
Weekly Group Coaching Sessions – 60 min / week
*nothing is required, all resources are built to meet you where you're at. Go at your own pace, choose lessons & coaching sessions based on your schedule & needs.
What happens after I register?
Once you register, you will get an email confirmation and instructions on how you'll receive your membership bundle each month. You'll immediately be able to join the private Bonfire Facebook group, and start meeting other families who are part of this wonderful community we're building together. When you login, you'll see all of your "monthly bundle resources" waiting in your member dashboard area.
I have another question that's not answered here.
No problem – I'd love to get your question answered!
We've put together a comprehensive Help area that answers the most common quesstions we recieve about the Bonfire community and our site.
Can't find an answer to your quesstion in the Help area? Email me at [email protected] and I will get back to you with an answer right away.
HELP YOURSELF,
HELP OTHERS
When you invest in your family through The Fresh Start Family Bonfire, you're also investing in helping families all around the world. Because with every Bonfire membership, you support children and families in need through two of my favorite non-profit organizations.
Education for families on ways to tolerate excessive crying without harming children to prevent SBS
Providing Clean Drinking Water, Essential Medicine, Food & Prayer for Children & Families in Poverty Stricken Phillipine Villages.
Just a reminder of what you're getting today when you sign up for the Bonfire Monthly Membership Program
Peace of Mind knowing you're fully supported in your parenting journey by a Positive Parenting expert who's trained & certified to teach you strategies & coach you through "real life" application.
Confidence that you're not alone, but instead part of a community who is also working hard to create the family of their dreams and raise their kids with integrity
Hope that with the right tools, practice & courage to try new things, your home can be filled with peace, calm, firmness AND kindness, and respect, even during the most chaotic & stressful stages of parenting.
A safe community to laugh, cry, celebrate wins and work through challenges
Access to the private facebook group where you can post questions and receive coaching on a weekly basis
Something to look forward to every month…a lesson & intention bundle to guide your family to what matters the most; strengthening your family…the team you would do anything for!
30 day money back guarantee