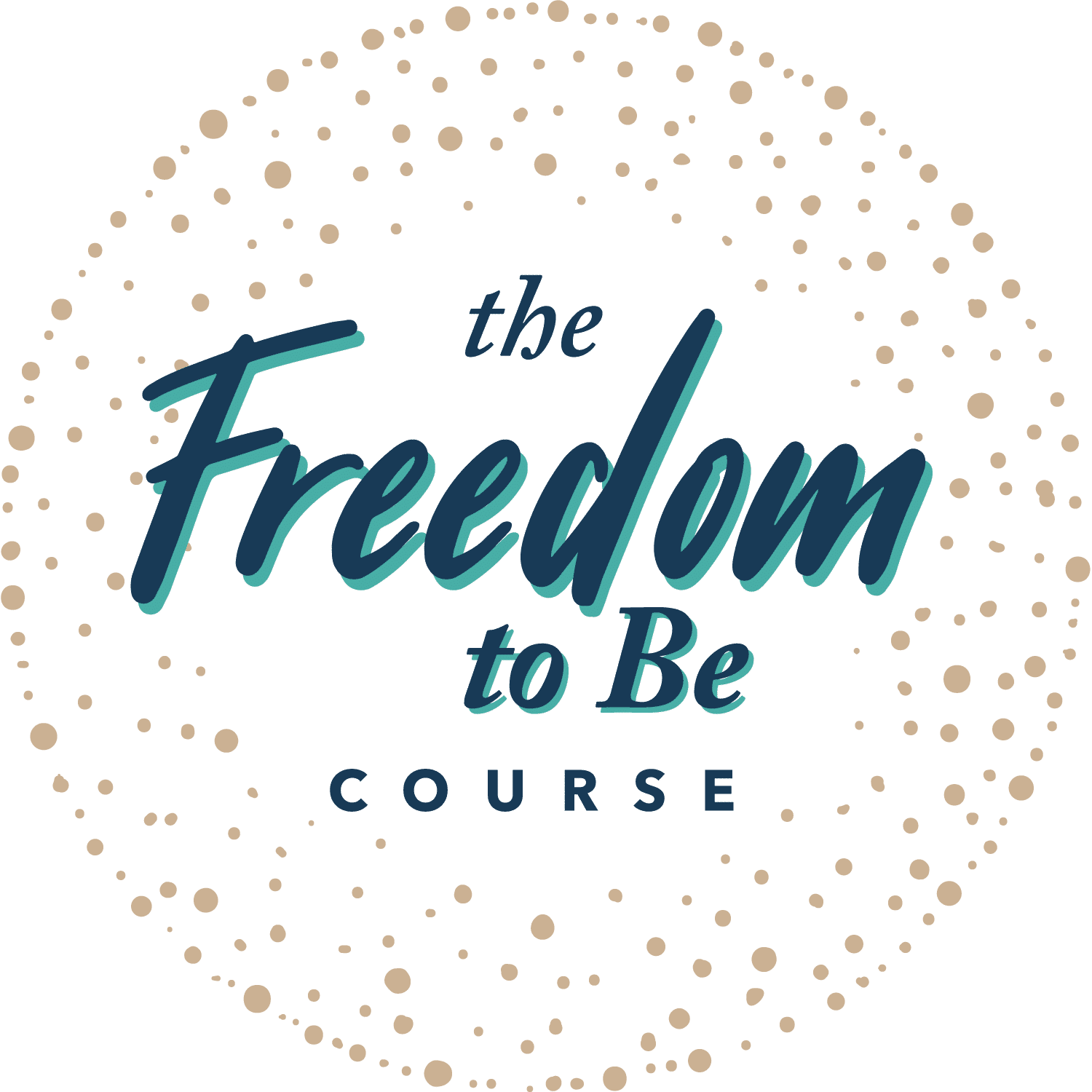 An immersive learning experience to help you heal relationships, learn to love yourself more, forgive others easier, shed limiting belief cycles, end protection behaviors & stop blaming yourself & others …
… so you can create the life you want (filled with strong healthy relationships) + live with high self-esteem & self-love on the daily!
For most of us, the last few years have been some of the most stressful times of our lives, so you're not alone if you:
… feel like you've been struggling with getting what you want, whether it be in relationships, parenting, career, or your marriage?
… often express yourself in ways that do NOT honor yourself & your kids, but instead just fill you with regret & shame later
… have trouble sometimes setting boundaries with parenting, friendships or your career – often feeling like you're getting stepped on or taken advantage of
… are experiencing marriage disconnection (big or small) & you desperately want to be on the same page but the struggle bus is real right now
… want so badly to be able to express yourself fully & ask for what you want, but sometimes (or often) shut down & close up
… truly want to love yourself even while being a messy human being, but most days, your internal dialogue is just downright mean to yourself.
… have made mistakes that you want to forgive yourself for & move past … without holding shame or guilt
… doubt often that you are enough … intelligent enough, pretty enough, a good enough mom, a strong enough dad, a smart enough employee, a brave enough person & in the end you often decide you need to "be better" in most areas of your life
… have a strong desire to forgive the wrongs that have been done to you in the past, but find yourself holding grudges or just not being able to "forgive & forget".
… want to influence your kids, your spouse & others with dignity & respect, but more times than you'd like to admit – you dip down into fear, force, bribery, rewards or passive aggressive pressure.
… have tried a gazillion times to slow down & respond vs. react when your kids push back or mess up, but you still react like a volcano which only adds to the chaos in your home
I'm guessing you can relate to some of those struggles?
Take a deep breath for a second & put your hand on your heart … No wonder things feel a bit out of control in your home … in your marriage … in your parenting … in your life.
You've been through a lot & you only have the emotional literacy & coping skills your parents handed down to you … you're doing your best.
A decade ago I was in your exact shoes but I learned that taking care of myself didn't always mean hot baths, manicures & long walks …
… but instead finding deep healing by stepping into a form of personal development that opened my heart & calmed my soul.
That "form of personal development" WAS the Freedom to Be Course.
This program changed my life … changed my relationship with my daughter … and changed my heart in ways that radically redirected the future trajectory of my life.
Whether you're new to Fresh Start Family, or have been students, listeners, or big fans for a long time …
If you're ready for a MASSIVE increase in:
self-confidence to trust yourself with every decision you make
self-compassion to forgive yourself when you aren't perfect (spoiler alert - no one is!)
clarity around decision making whether it be in parenting, work, marriage or everyday life
respect & cooperation from your kids
(without forcing them or threatening them into submission)
the ability to calm the f down with ease when things get crazy
(cause let's be real – raising human souls & being in relationship with other human beings includes lots of chaotic imperfect moments)
grace for yourself & others when mistakes are made
(so you can learn from messy moments & make every mistake about learning vs. shame)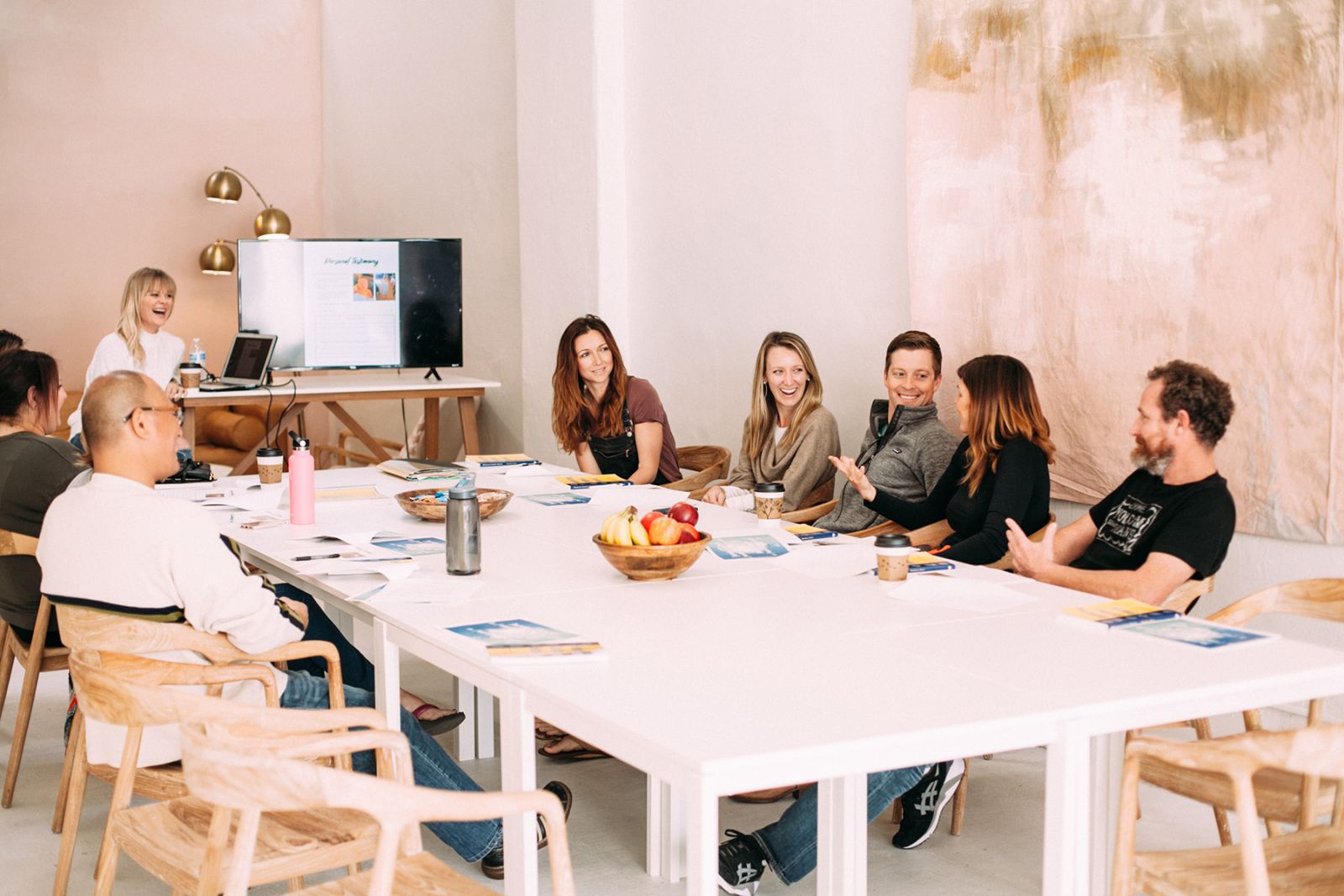 The Freedom to Be Course Experience is going to give you such a life-changing, healing experience to get you the peace & clarity you deserve.
Instead of reading 17 more self-help books this year that leave you feeling confused about how to actually implement what you learned, or just WISHING you could find true healing you know you need from your past …
Step into learning through The Freedom to Be Course & …
… you'll get all of the step-by-step guidance and secrets to shed limiting beliefs, end unhealthy protection behaviors, finally see mistakes as opportunities to learn (instead of day destroying or nervous system wrecking sagas) … by two experts in the field of life-coaching & positive parenting education!
We did not hold back on anything when creating The Freedom Course!
You're getting everything there is to know to take control back of your life to create an emotionally stable, healthy, joy producing day to day life as a parent!
In the Freedom Course, you get both…

the heart and soul (spirit side) of ending limiting belief cycles & healing from past experiences (& stories) that are keeping you stuck in negative - knee jerk reaction cycles
The step by step logistics (strategy side) of changing your unhealthy behaviors, unproductive tones, negative self-talk & broken communication cycles into healthy ones you're proud of & that actually work to make you feel proud of the way you handle yourself each day
(no matter what kind of challenges get flung your way)
Here's what you'll you'll learn:
Everything about creating the life you want by becoming personally responsible for your own joy & happiness
The A-Z about open & closed behaviors & how to operate daily from a state of learning instead of protection, when it comes to parenting, marriage, friendships & work relationships.
Decide on and create self-identification statements that empower & motivate you to be who God designed you to be (not who culture has made you think you need to be).
Get detailed help from top parenting & life coaching experts about how to respond from the heart and head when triggers happen.
Identify your true values & communicate with your loved ones in a way that builds connection instead of creating divide.
Get comfortable asking for what you want & believing in your worth.
Learn to identify different tones & become well versed in adjusting tone when necessary to help others WANT to cooperate with you.
Create connections in your home even when there are messy moments & big mistakes made.
Escape the cycle of blame & learn how to take responsibility for creating the life you want (with compassion).
Learn how to hold space for your kids & spouse by building patience, empathy & trust.
Forgive yourself & others for mistakes & past hurts so you can operate from a place of trust moving forward
Develop a self-compassion process that works for you to replace negative / scarcity based thoughts with empowering, motivating & compassionate thoughts (so you are more likely to change the behavior you'd like to instead of staying stuck in reactive cycles)
Reduce shame in your own life & the lives of your children (so you operate daily from a place of strong self-worth & bless your kids with the ability to do the same).
Hear from people like you!
Freedom to Be is truly life changing, just as Wendy always said it would be! After studying positive parenting for 3-4 years, there were still some missing pieces for me, and Freedom to Be helped me fill the gaps.
Every lesson in the Bonfire just sinks in that much more effectively for me now. For me, being in the room with Wendy and Susie and all the other amazing souls, really helped to solidify topics I couldn't quite grasp in the past. I was able to influence my husband to attend with me, as my Christmas present for this year, and just wow, I truly believe this is huge for our marriage and getting on the same page in parenting. There has really been a shift in our home since attending.
Life changing for me internally, my marriage, my parenting, my husband, my kids, all my relationships with family and friends.
I'm so thankful for Wendy in my life, thankful that she is offering this course on top of the Bonfire and her podcast and all the other ways she is shining an amazing light into this world.
I would recommend this class to every person no hesitation!
Inside the Freedom to be course room I was given the gift of sharing deep, honest, and vulnerable truths with a group of people who looked me in the eyes and said, "me too". I was not judged, but instead I felt understood, connected to, and empowered by the other participants & course leaders. I learned to embrace what is true about myself and was given a framework to begin to love myself. When we are kind and compassionate with ourselves first, we are free to go out into the world and love others without conditions. The Freedom to Be course was a pivotal point in my journey towards self development, and desire to assist others to begin embracing their truth, too.
I said "yes" to the Freedom to Be Course to gain the freedom to just BE – be who I am – with all of my feelings, thoughts and behaviors. I hoped to soften my heart & allow myself to be vulnerable and accepting of my mistakes and the mistakes of others.
After going through the course, I can honestly say that this part of my journey has been expedited. I am now empowered with tools to examine, understand and make progress in areas of the tone I use, my closed and open behaviors, the cycle of blame, holding space & forgiveness of others and myself. I am now able to see myself and my relationships with others in a whole new light.
I have deepened my ability to trust myself and my incredible heart. Developing my magnificence is a life long journey & I will be forever grateful for my Freedom to Be experience that has assisted me in taking myself to this next level.
This course was exactly what I needed in this season.
I confronted some things within myself that I have viewed as ugly or shameful, and have left with the ability to speak truthfully, patiently, and lovingly with myself.
I know that this impacts the way I treat those around me who I am close with. When I love on myself, I love on others.
When I forgive myself, I forgive others. When I know my worth, I see the worth in others. It's a beautiful thing.
I also gained very effective communication strategies that I desperately needed as a people pleaser. I still get happy tears thinking of all breakthroughs from these days both in myself and others! I'm forever changed by the time I spent with these amazing people during the Freedom to Be Course.
This course helped me see and understand so much about myself. While I have spent years on the road to healing from trauma, and practicing varying forms of self development, this course taught me even more practical, step-by-step tools to use every day.
I feel empowered to address my challenges, to work with my children and family without allowing my emotions to overcome me, and to give myself the love and acceptance I need to let go of the past and look forward to a bright future I get to choose for myself.
Wendy Snyder
Wendy is the founder of Fresh Start Family Online – an online positive parenting & family life coaching learning platform & community where she's helped thousands of students break painful generational cycles so they could create family legacies & memories they're proud of. Wendy is host of The Fresh Start Family Show – a top rated podcast with more than 50K downloads in just over two years – and the creator of online courses & a community membership that earned her international attention for her fresh, practical, down to earth strategies for parents. She encourages and inspires parents to pursue an intentional life by creating space to expand their hearts, learn new tools & strengthen their families, on a consistent joy-filled basis. Wendy & her husband Terry, live in southern california with their two children, Stella & Terrin!
Pam Dunn
Pam Dunn, founder of Your Infinite Life & author of It's Time to Look Inside – has been a catalyst for transformative learning and leadership development for more than 22 years. Her compassionate approach to personal and team development stems from her innate conviction that each and every person is magnificent and has unique character traits and talents to contribute to their world.
Pam's ability to get to the root of a situation or life's challenge with grace and reverence for those she works with provides an unparalleled environment for growth and change.
Through her company Your Infinite Life, Pam has developed multiple coaching and training platforms that have helped thousands of people and countless companies/organizations/teams change their lives and ways of working for sustainable improvement.
Pam Dunn lives in St. Louis, MO & spends her days, loving her magnificent life with her family which includes three sons & two grandkids!
Susie Walton
Susie Walton has been a parent educator since 1991, teaching live parenting courses and leading seminars, hands-on workshops, life-coaching programs, instructor trainings, teacher in-services and one-on-one coaching sessions.
She has helped over 10,000 families create more peaceful relationships and stronger connections & is the founder of Indigo Village, a unique and dynamic virtual community that provides educational and experiential-based programs in parenting and child development.
She is also the author of the book, "Key to Personal Freedom: How Myths Affect Our Family Lives", and the creator of "The Joy of Parenting" program.
Do you have payment plans available?
Yes! To help make this course affordable for all, we have an option to split your tuition into 3 interest free payments, you're welcome!
Do you offer a discount for Bonfire Community Members?
Yes! Bonfire members always get a big discount! Email
[email protected]
to get your code!
What is the cancellation & refund policy?
Life happens, we get it. Cancellation in the event of sickness or a life emergency is completely understandable & we will offer a credit for you to come to the next FSF Freedom to Be experience.
There are no refunds, and all credits need to be redeemed within one year.
IN-PERSON EXPERIENCE: What is the schedule each day?
Friday night 2/25: 6:30pm – 8:30pm (please eat dinner before you arrive) 
Saturday 2/26: 8am – 6pm (ish) with a two hour lunch break. (please eat breakfast before you arrive) 
Sunday 2/27: 8am – 6pm (ish) with a two hour lunch break. (please eat breakfast before you arrive). 
IN-PERSON EXPERIENCE: Is lodging & food/beverage included in the tuition cost?
No, your ticket to Freedom to Be includes your transformational learning experience only.
Lodging:
There are lots of lodging options including:
**The Cape Rey – Hilton Beach Resort (Oceanfront) – $270/night (This is the property the course will be held each day)
This has been my fave place to get away with the family (or just Terry and I) for the last 10 years! This property is beautiful & the oceanfront location plus a spa, gym & beautiful pool (and hot tub!) make it the perfect location for a getaway to take care of yourself and / or your marriage as you experience the Freedom to Be Course.
If you can't stay at the Cape Rey, I totally get it! Here are some other recommendations:
The Leucadia Beach Inn (2 miles south – 2 blocks to beach) – starting at $92/night – stayed here many times. Family run, quaint, down to earth beach motel. Nothing super fance, but at the same time adorable & lots of great coffee shops, restaurants & the beach within walking distance.
Moonlight Beach Motel (5 miles south, ½ block to beach) – starting at $95/night
Just a half block to one of my favorite beaches & so close to the heart of our Downtown Encinitas shopping & dining district. So much to explore with lots of coffee shops, restaurants & shopping.
Hilton Garden Inn (3 miles north, ½ block to beach) – starting at $207/night
This property is located on a cliff (right across the street from the ocean) and is a short uber drive from downtown Carlsbad which has lots of cute restaurants & shopping.
Food / Beverage:
Snacks / coffee will be provided each afternoon during the course experience, but breakfast, lunch & dinner is not included with tuition.
The number of incredible restaurants in the local area is abundant (easily accessed by an uber) & The Cape Rey has a wonderful onsite restaurant for breakfast, lunch & dinner.
IN-PERSON EXPERIENCE: What is the local airport to fly into? (and ground transportation options)
There are two airports located within driving distance of the Cape Rey Resort where the Freedom to Be Course will be held.
San Diego International Airport is 30 miles south (45 min. – 1 hr. drive) & Los Angeles International Airport is 90 miles (1 hr. 30 min drive).
From San Diego, we recommend taking an uber up to your hotel. An alternate option is to take the train up to the Encinitas train station & then ubering from there to your hotel property.
From LAX, you'll need to rent a car!
IN-PERSON EXPERIENCE: What if I'm a F2B graduate & would like to return again?
We'd love to have you come back & actually highly encourage it as attending a 2nd time allows you to soak in the concepts in a deeper capacity that helps create long term sustainable results.
You have two options for a tuition ticket:
1.) 'Review' Ticket – You will go through the program in a full capacity again – Regular Price
2.) 'Re-FRESH' Ticket (watch video below) – You will be present to all activities & learning, but will not take part in the main group exercises – 70% off Discounted Price (please email [email protected] for coupon code).
"I was blessed to be able to attend the in person Freedom to Be weekend class with an "Re-FRESH" ticket, after I attended as a participant last fall for the online course. Having learned and applied the concepts for a few months, I was fired up to have a refresher that would further solidify what I'd learned.
After you've gone through the course and understand the concepts, coming in as an observer allows you to see additional ways to apply the work. Because you're not focused on applying it to your own personal life experiences in the moment, you get to take on a sort of drone view that is objective and can more easily identify how to apply what is being taught.
I definitely came back with a glow and feeling recharged. It's opened up incredible conversations with my husband, and I am actively breaking old habits and rewiring my brain when I pause to identify and redirect my tone and blame.
Whether you come back as a participant or as an observer (with a Re-FRESH ticket), the important thing is that you come back! The deeper you go, the more transformed you can be. And these new tools have definitely helped transform my relationships and take them to a new level of closeness and authentic connection.
This work incredible! (and the ocean and Cali weather have their own healing powers, too 😉).
– Amy S.