About Wendy
Wendy Snyder is a Positive Parenting Teacher & Family Coach, helping families parent with great purpose and intention by creating healthy, respectful & cooperative relationships. She is a Certified Parent Educator of Redirecting Children's Behavior (RCB) and an advocate for families.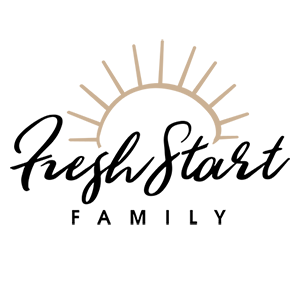 A mother to two vibrant children, Wendy has been dedicated to the application of Positive Parenting in her home since 2009. Wendy discovered the work of Positive Parenting when she was challenged and overwhelmed with the many trials of parenthood early in her motherhood experience. The endless opportunities for practice, failure, learning and growth have created a deep fluency for Wendy in the language and curriculum of Redirecting Children's Behavior.
Through her company Fresh Start Family, Wendy offers online seminars, coaching, courses & a membership program to give parents the support and tools they need to raise their children with firmness, kindness, strong limits, compassion and empathy. Her delicate balance of encouragement, empowerment, and coaching inspires parents to take action and be the change they wish to see in their families, homes and communities.
Wendy obtained her BS in Marketing from San Diego State University and Parenting Certification from the International Network for Children & Families. Before her move to parenting education, Wendy enjoyed a decade-long career in the corporate action sports industry. She now uses her business savvy to provide a solid return on investment for parents who trust her with their precious time and resources.
Active in her Southern California community, Wendy can be found in the garden at her kids' school, serving in her church, or enjoying a date night with her husband of 20 years, Terry. Committed to maintaining a healthy work/life balance, Wendy loves to surf, jog, and practice Pilates. Friends describe Wendy as an effervescent joy, a vanguard for change, and a relentless encourager.
You can grab her free guide to raising strong willed kids with integrity HERE and register for her free Power Struggles Online Master Class HERE