Compassionate Discipline through Play
Compassionate Discipline through Play
During this bite-sized conversation, you'll learn what compassionate discipline is and how play can be used to help discipline and redirect your child.
Join San Diego Children's Discovery Museum's Director of Education, Whitney Raser, as she interviews me about the practice of compassionate discipline through play. (CLICK BELOW TO WATCH)
You'll learn how to actually make discipline fun, yes FUN … which will result in your kids WANTING to learn important life lessons with you.
Instead of the classic "sit down & look in my eyes & listen to me" kind of discipline scenarios, you'll gain creativity to make it more of a "hey, let's play & learn this important life lesson right now kiddo. we can have fun AND build strong respectful life skills!"
The San Diego Children's Discovery Museum has a wonderfully supportive Facebook group that you can find by clicking HERE. They often have really wise experts on via live feeds … and also post lots of creative resources for parents.
---
Raising A Strong Willed, Intense or Sensitive Child? If yes, I have a FREE guide for you!
This free planning worksheet will give you ways to build connection & ideas on how to work WITH them instead of trying to change them. Click HERE to get your free worksheet now.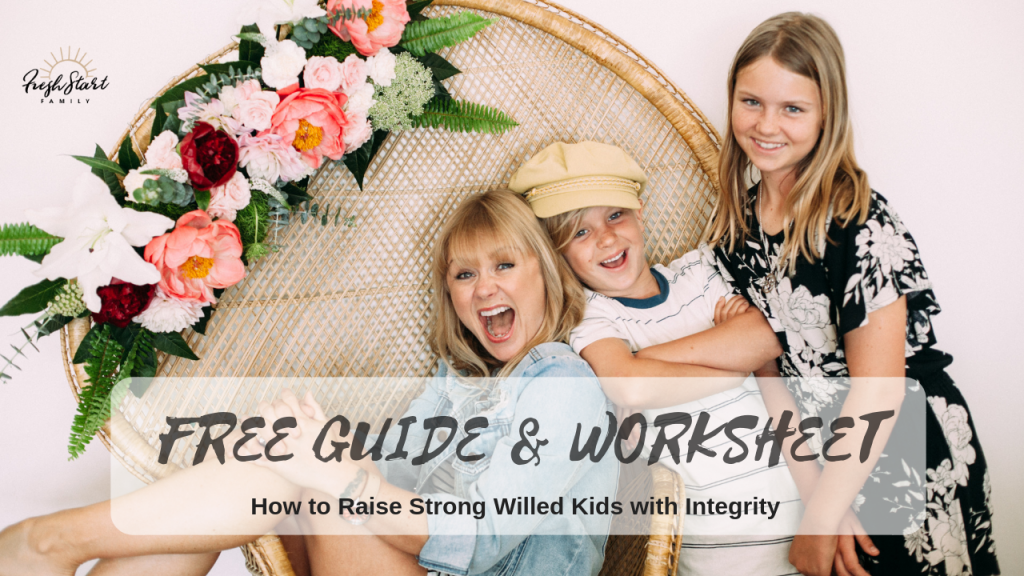 Learn more about how Positive Parenting Curriculum can transform your life through these Fresh Start Family programs