It's ok to talk about it!
It's ok to talk about it!
There's not much I love more than a deep conversation with others about a topic we disagree on. I know that might sound strange, but it's true. Perhaps it's the fascination of another's viewpoint that I don't understand, or perhaps the challenge to persuade someone to see things differently? Perhaps I would have made a good lawyer or pastor, or should have been on the high school debate team? It's also a passion my daughter has definitely inherited! : )
I also love encouraging other's to have empathy, compassion & understanding towards others… that as human beings, we've all had a different set of personal experiences, which often leads us to our present belief system.
When we have the courage to talk about tough subjects, it creates opportunities to learn. It doesn't mean we'll always agree with the opposing viewpoint, it just means we're educated more on the idea that we are at choice to believe in what WE believe in. If you never hear another person's viewpoint, you really aren't at choice. You're just believing what you've always believed, often with the idea that you're firm on your values & will never change.
So obviously, the subject of physical discipline with children is a tough conversation to have….especially with those who have opposing viewpoints. But that's OK! Let's keep talking….while having empathy & compassion for one another. Let's "seek to understand" not only with our children, but with each other as we have the mature, adult conversations about physical discipline & the alternatives to it.
It's not a subject we should brush under the rug. It's just as important as politics, vaccine health, war. How will we discipline the next generation that instills respect, motivation, responsibility & boundaries, while also building self-confidence, self-respect, self-motivation & self-control? How do we discipline with respect when we're so angry or upset at what a child has done?
If you've taken RCB or any positive parenting class, please share your expanded toolkit with other families. Share your success stories when "logical or natural consequences" or perhaps a "make up" or "role-play lesson" taught your child just as well (or better) than physical discipline would have, with out the risk of negative consequences. Many don't know they have lots of options (outside of physical discipline) and really could benefit from a casual conversation at the park or over dinner.
Let's encourage each other to keep learning & always be open to listen to one another. Just listening more to each other can do wonders for our world!
—
Wendy Snyder
*"Today is your day! Your mountain is waiting. So…get on your way!! ~Dr. Seuss"*
---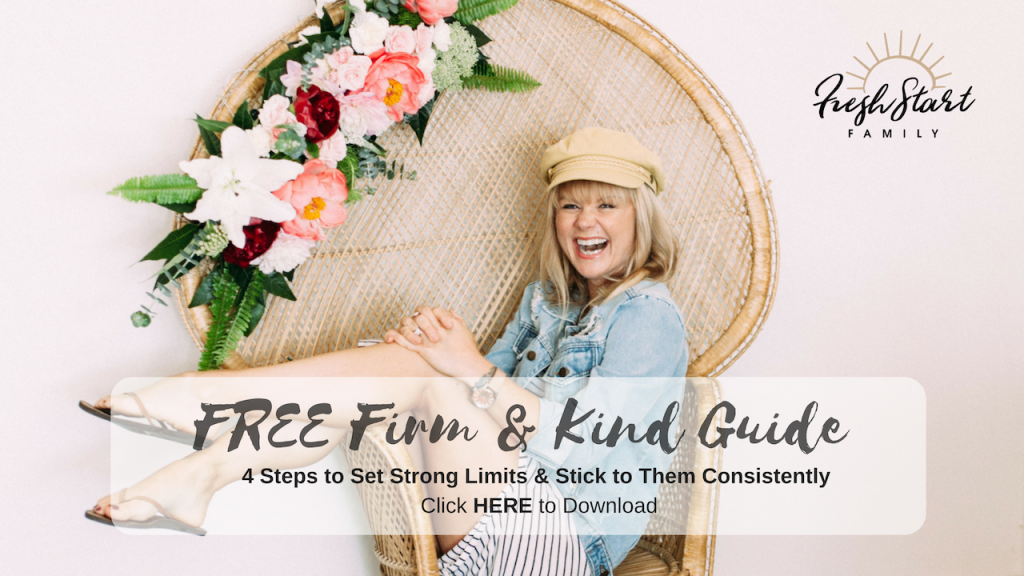 Learn more about how Positive Parenting Curriculum can transform your life through these Fresh Start Family programs