In today's episode Wendy & Terry are discussing power struggles and how to dissolve them when they occur between parents & their children. Power struggles are never fun to deal with, but just part of life when you're raising kids! They happen when the parent tries to get their child to do something & the child refuses.
The classic "No I won't & you can't make me" is something every parent hears many times & is a classic example of a power struggle. Having the skills to dissolve power struggles instead of using fear, force, bribery & rewards allows home to be a place with more joy, peace & connection.
---
Specifically, Wendy & Terry talk about three different strategies parents can use to dissolve power struggles with their littles:
Become fluent in the language of choices with your kids

Giving more choices & less compliance statements empowers the child into action

Continue to give choices even when one doesn't work – be patient with the process
Increased empathy for your child leads to greater creativity in figuring out a win/win solution

The practice of giving our children constant choices leads to creative solutions in other areas of life as well

Have fun! Get creative & silly & do the unexpected

Breaks the energy of the power struggle
Changes the course of the "locked in combat" mode

Start using win/win negotiation or peaceful conflict resolution in your home

Everyone in the family feels respected
Power is shared
"I feel ___. I want ___. How will we work this out with respect so that we can both win?"
When practiced with a parent at home, this eventually leads to children who can peacefully negotiate with their siblings & out in the world with their peers
---
Mentioned in this Episode:
---
Raising A Strong Willed, Intense or Sensitive Child? If yes, I have a FREE guide for you!
This free planning worksheet will give you ways to build connection & ideas on how to work WITH them instead of trying to change them. Click HERE to get your free worksheet now.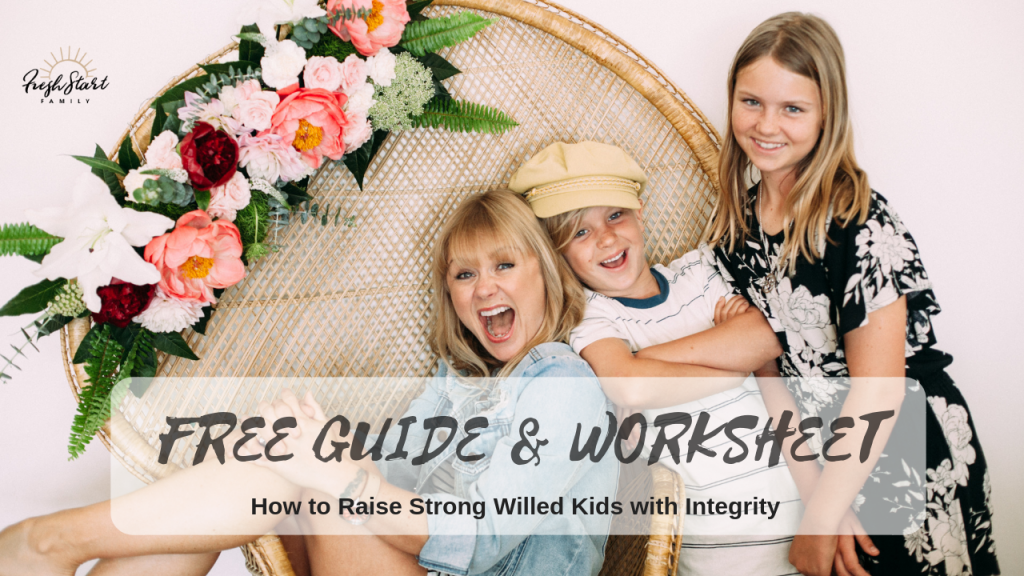 ---