---
In today's episode Wendy & Terry interview Kathryn Kvols, founder of the International Network for Children and Families, and the author of the renowned parenting book and course, Redirecting Children's Behavior.
Specifically, they cover four takeaways that Kathryn has observed in her own children who were raised with this type of positive parenting work:
---
Rock solid relationships
Intrinsically motivated kids
Kids who can rebound from hard situations & see mistakes as opportunities to learn
Parents & kids who can identify when they're in their amygdala (fight or flight part of the brain) and can move into their cortex (critical thinking part of the brain) when challenging situations come up
Kathryn shares the story of why she created the Redirecting Children's Behavior (RCB) workbook, book, and course and decided to become an educator of this work. She also shares how it shaped her life as she and her husband raised their children who are now grown. Kathryn represents the full journey of positive parenting as she created this material as a preschool teacher before she had kids, continued using this approach through every stage & season of parenthood with her own children, and is now using these skills as a grandmother! When creating the RCB material, she realized there was a need for balance between an overly permissive approach and an overly autocratic approach, and was inspired by the work of psychologist Rudolf Dreikurs.
In This Episode Wendy & Terry Chat With Kathryn About:
The fine balance between being firm AND kind in parenting
How we, as parents, have the opportunity to allow our children to build our character
How friendship, closeness, & connection with our kids drives their behavior
Eye contact leads to a release of the "feel good chemical" dopamine, which promotes emotional bonding
Encouragement vs. praise
How parents can do a daily "heart check" with their kids
Parenting is not about discipline or finding a quick fix to misbehavior; it's about teaching our children life skills
What tools to use to switch from our amygdala (uncooperative, irrational behavior) to our cortex (cooperative, rational thinking) and help our children do the same
---
Mentioned in this Episode:
---
Raising A Strong Willed, Intense or Sensitive Child? If yes, I have a FREE guide for you!
This free planning worksheet will give you ways to build connection & ideas on how to work WITH them instead of trying to change them. Click HERE to get your free worksheet now.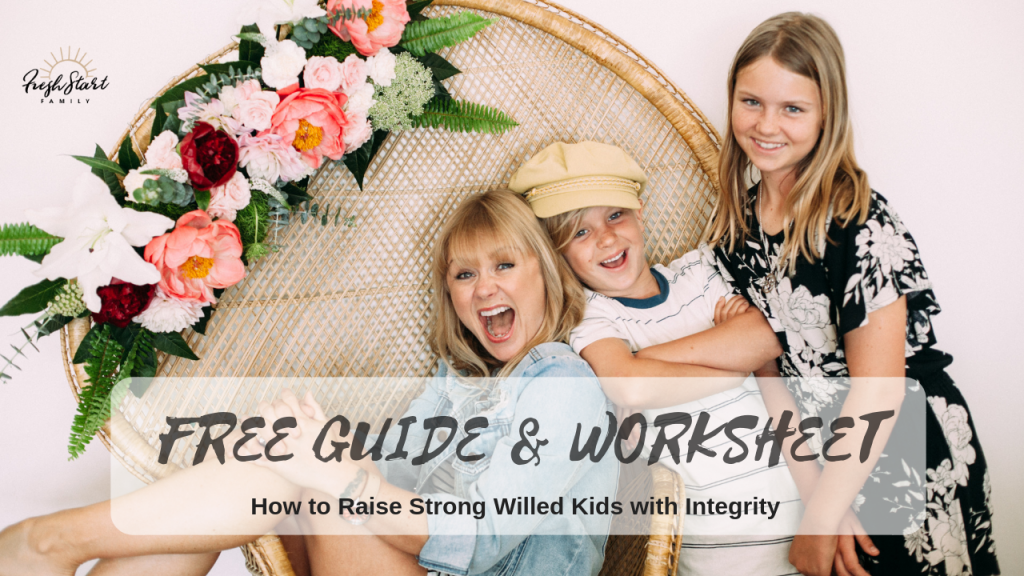 ---