---
In today's episode Wendy & Terry interview Debbie Zeichner, LCSW, is a local Licensed Clinical Social Worker and Parent Coach living in San Diego, CA. She has specialized in working adults, children and families for over 20 years. Debbie is a Certified Positive Discipline Parent Educator, a Certified Redirecting Children's Behavior (RCB) Parent Educator and a Mindfulness Instructor.
Three ways to use positive discipline to foster creative solutions are discussed on today's episode:
When you want to use positive discipline

Not only when misbehavior arises, but in every interaction we have with our children
The heart of positive discipline is helping kids choose to do the right thing when no one is watching, forcing, or bribing

Why you want to use positive discipline

It creates & strengthens connection between child & parent
It aides in critical thinking skills, develops responsibility
It builds up our kids' character by teaching them valuable life & relationship skills

It empowers our kids, which leads to greater cooperation & deeper learning & responsibility when misbehavior does arise
It leads to kids who mature into grown adults who can come up with their own creative solutions to real world problems

How we want to use positive discipline – with real life examples

Be a parent who seeks to understand
Ask more than you tell
Use your own mistakes as a parent to teach your child
Connect before you correct
Make agreements with your child ahead of time
Allow children to feel their feelings
---
Inspired by her own parenting challenges, Debbie developed a passion for all things parent-related and began a quest to educate herself and others on positive, mindful approaches to enhance and foster healthy and harmonious family relationships.
---
In This Episode Wendy & Terry Chat With Debbie About:
Our kids are our teachers
Positive discipline is solutions focused & based on connection
It is a sign of normal, healthy development when our kids test limits & boundaries
Teaching our kids to understand their value simply based on who they are, not based on how they behave
Responding to our kids instead of reacting to them takes lots of practice and there will never be a perfect parent
Having compassion for our kids requires having compassion for ourselves as a parent
Our kids learn to manage & regulate their emotions by how we manage & regulate our own
Fear vs. respect in our homes
Modeling true power & respect to our kids
Creating an environment where kids are seen, heard, understood, & accepted leads to more cooperation
---
Mentioned in this Episode:
---
Raising A Strong Willed, Intense or Sensitive Child? If yes, I have a FREE guide for you!
This free planning worksheet will give you ways to build connection & ideas on how to work WITH them instead of trying to change them. Click HERE to get your free worksheet now.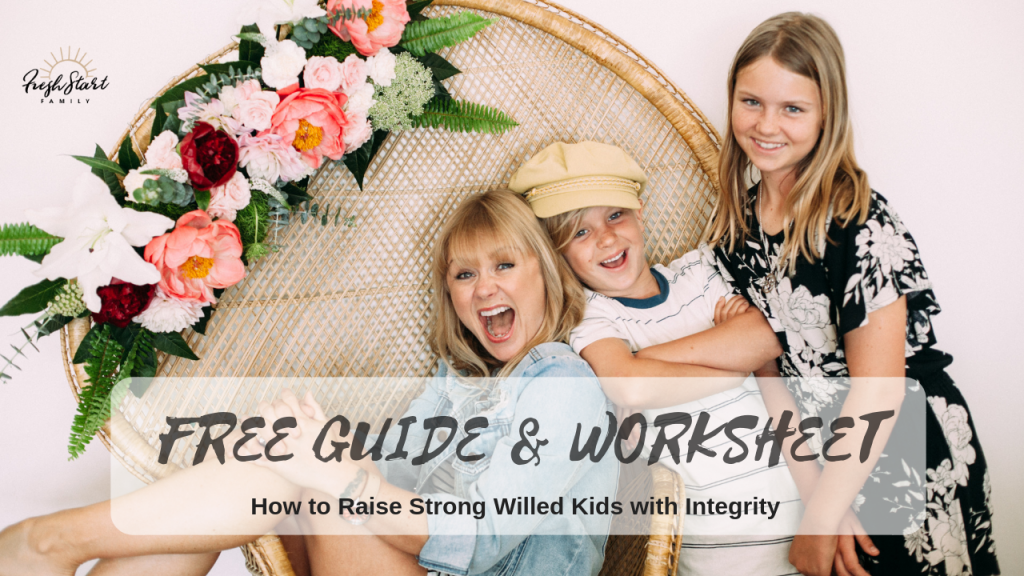 ---