---
On today's episode Wendy interviews Lynne Jackson who has over 25 years of experience as both a parent to three intense children & as a pediatric occupational therapist specializing in kids with sensory processing disorder and behavioral challenges.
In 2002 Lynne and her husband Jim founded Connected Families, a ministry that helps parents learn to embody God's grace in the midst of family life.
As a speaker, parenting educator, certified life coach, podcaster, and author, Lynne has helped thousands of parents learn to be peaceful, purposeful, and confident.
Lynne & her husband have always had a heart for struggling kids – whether it be emotionally or from a sensory standpoint.
They have a passion for helping families of faith find deeper connection so that the parents can earn deep, heartfelt influence in the lives of their children.
Today Wendy & Lynne explore how parents can stay in integrity even when their children are sensitive, intense, and challenging:
How to know if misbehavior is primarily sensory or behaviorally based

Aiming to help your highly sensitive child vs. fix or correct them is important

How arousal state (our energy level or emotional state) affects conflicts & discipline

We want to deescalate the fight or flight response instead of add to it

How to handle sensory processing differences with integrity

Connected Families Parenting Framework

You are safe with me.
You are loved no matter what.
You are called and capable.
You are responsible for your actions.
---
---
Mentioned in this Episode:
FSF's Membership Program – The Bonfire
FSF's Positive Parenting Course –  The Foundations Course
FSF Show Episode 26 – Let's Talk all Things Sensory – An Interview with Wendy Bertagnole
Connect with Lynne & Jim Jackson
Articles, Resources & Videos Lynne Mentions:
---
Raising A Strong Willed, Intense or Sensitive Child? If yes, I have a FREE guide for you!
This free planning worksheet will give you ways to build connection & ideas on how to work WITH them instead of trying to change them. Click HERE to get your free worksheet now.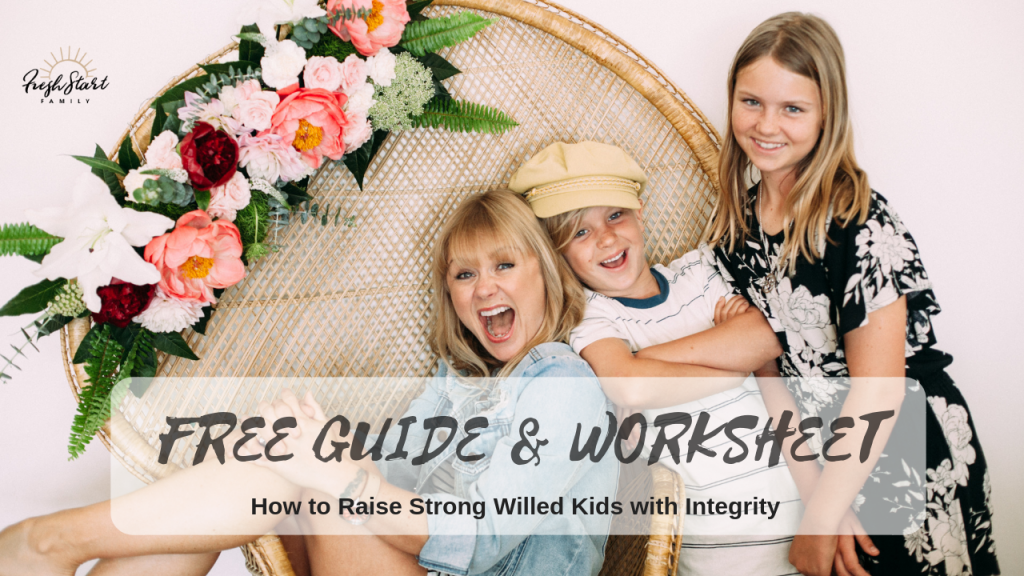 ---