It's Friday….whew!
It's been a long week that included some pretty frustrating parenting moments…so today, I'm taking a dose of my own medicine & trying to start fresh as I prepare to enjoy a great weekend with my family. Taking deep breaths and embracing that life doesn't always go perfectly is what I'm focusing on today. I love this Dr. Seuss quote because it illustrates the fact that we ALL are at choice with how we view a new day. We can focus on the negative of yesterday, or race towards the positive of today.
So on a side, very light-hearted, positive note, I have a great product review today that I'm super excited about!
I have been on a quest to find natural products that WORK for a few years now. Everything from make-up, to hair styling products, to deodorant has been on my list. There's a great website called Skin Deep where you can check the danger of a product, meaning does it have ingredients that can possibly cause hormone disruption & possibly cancer? Yikes! I don't know about you, but if I have a choice between a clean product that has a low or no danger rating, vs. a product that has a long list of chemical ingredients and CAN possibly do strange things to my body, I'm always going to choose the clean product, as long as it works! Yes, price definitely comes into play, so everyone has to find that balance, but starting with education is a great first step. The skin deep database has thousands of products listed which are rated on a scale of 1-10 based on how dangerous the ingredients are. You can use the search field to look up anything you're thinking about purchasing. Since our skin is our largest organ of our body, it's really wise to make sure what you use on it daily isn't toxic, as it absorbs everything!
Deodorant/anti-perspirant has always been high on the debate list due to ingredients such as parabens & aluminum. Companies have listened to consumers as they voiced concern over these ingredients and now there's a large selection of "natural choice" options. I have honestly tried so many and guess what? THEY DON'T WORK! There's nothing worse then being out and about, test driving a new deodorant and then realizing you're Stinky Le Pew!!
So when I heard a friend had developed her own "magic deodorant" product, I was honestly very skeptical. I had come to the conclusion that a healthy deodorant was an impossible quest. I was going to be destined to wear worry-some chemicals my whole life, OR stink!! But I decided to try anyways….and IT WORKED! It worked so well, seriously, absolutely no stink and it's 100% natural. (See below pictures for ingredients).
So if you're local and live in North County San Diego, I encourage you to go pick up some at Magical Child in Encinitas (760-633-1326). It's a bit pricey ($16), but SO worth it, lasts a long time and will give you the piece of mind to worry about one less thing. We could all use one less thing to worry about right? And you'll be supporting a local awesome creative Momma!
Cheers to a great, non-stinky, healthy weekend : )
—
Wendy Snyder
*"Today is your day! Your mountain is waiting. So…get on your way!! ~Dr. Seuss"*
---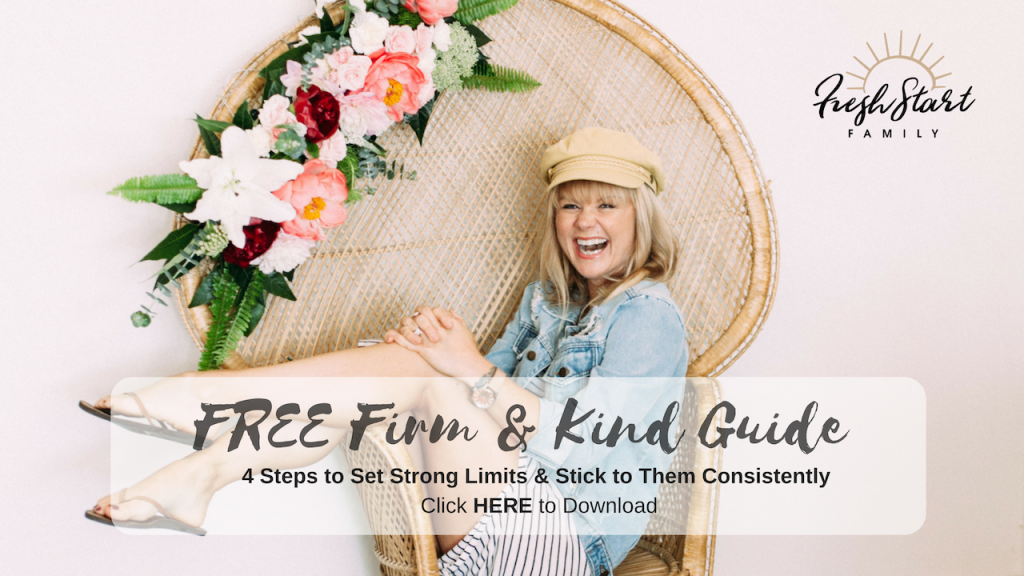 Learn more about how Positive Parenting Curriculum can transform your life through these Fresh Start Family programs