What Happens When Parents Yell
What Happens When Parents Yell
A great article from Dr. Laura Markham on the effects of yelling.
Yelling Article – Click Here
This one really hit home to me this week for many reasons.
As a family, we've compiled a big list of accomplishments over the past four years as we've moved from reactive parenting to a more positive responsive approach, but yelling….eek….still working lots on this area!  I personally have done a lot of work to figure out why I get so angry and often have a deep physical response to arguments or misbehavior. I can best describe it like a volcano that I try to quickly cap, but often it still explodes!
This article shines some great light on why as parents, we think we MUST yell to get results, when in actuality we don't HAVE to….it's a choice, we often make very quickly! Yes, it takes a LOT of practice, failure, and more practice (which I'm currently deep in the muck of!!), but I can personally say that when I do muster up enough self-control to model "responsible anger management"….it WORKS! My kids respond way better and the lessons they take away from the uncomfortable situation are just as solid (or I now believe are even more solid), then if I quickly would have moved to fear & intimidation in the form of yelling. I mess up all the time, but when I don't….it feels incredible and way more healthy!
We are all responsible for our own actions & the more we learn to not blame others for what WE do, the more likely we are to look internally and figure out what is driving us to react a way that we can see isn't so pretty. Trying to control yourself & not let the volcano explode….gives you the opportunity to think about what other tools you can use. Not allowing yourself to jump to the yelling, or spanking, or threatening….allows you to TRY other things. And you can never say things don't work unless you honestly try them a LOT, with consistency, over time. If you don't, you're giving up shy of experiencing the real payoff.
Hang in there awesome parents & if you're anything like me….enjoy the challenge of not yelling!! It's a hard one, but well worth the effort.
—
Wendy Snyder
*"Today is your day! Your mountain is waiting. So…get on your way!! ~Dr. Seuss"*
---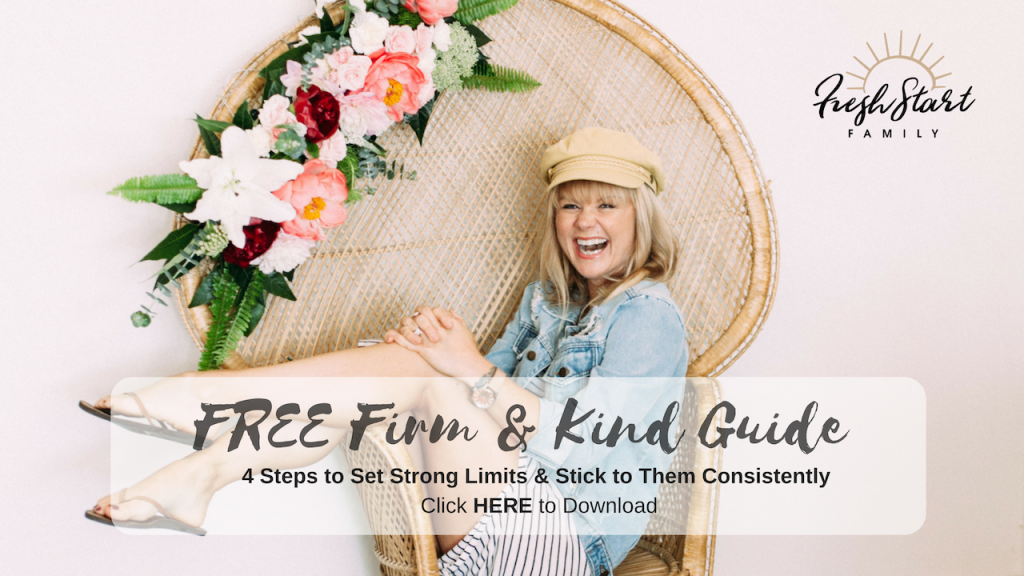 Learn more about how Positive Parenting Curriculum can transform your life through these Fresh Start Family programs