Favorite "Experience Gift" Recommendations
Favorite "Experience Gift" Recommendations
It's officially December 1st, which makes me smile big time!
I feel like the REAL Holiday Season starts once December hits and I LOVE Christmas. Post Thanksgiving sales kind of overwhelm me, but once Dec. 1st comes, I feel officially ready to start planning how I'd like to bless those I love. With 25 days till Christmas & even fewer till Hanukkah, I'm sure you're starting to plan too. Below are my Favorite "Experience Gifts" to Give Children…take a look and consider replacing a few "physical" gifts with "activity" gifts this year.
---
My Favorite "Experience" Gifts for Kids
Over the last few years, we've started to lean towards getting our kids "Experience Gifts" over "Physical Gifts" at Christmas time…gifts that involve doing an activity of some sort together or with a pal. These presents are always our favorites to give (and then experience with our kids) for a few different reasons:
They help teach our kids that MORE is not always better. We live in Southern California where many of our homes have pretty limited square footage (relatively speaking compared with other parts of America), so extra space to store things is just not a thang! Having memories over "cluttered rooms" feels way better.
Spending quality time doing things our kids love helps fill everyone's buckets. When the kids are happy doing something they love, we experience joy also. Having fun together is priceless.
It gives us an activity to do! I don't know about you, but spending hours on the ground playing legos, dolls, or matchbox cars, or making endless slime batches makes me go a little stir crazy. My husband is way better at playing at home, but I love getting out of the house.
Experience gifts give us an opportunity for "one on one" time with our kids. Quality time together (one kid at a time) always feels so good as we eliminate the "Sibling Rivalry / Conflict" from the situation.
Experience gifts help us minimize our contribution to landfills. 
My Favorite Experience Holiday Gift Recommendations:
>>> Ice Skating – Find your local ice rink & bundle up for a fun outing with your littles. Many local rinks have the "push penguins" to help the teeny ones get the hang of skating. (Skating with kiddos who need your support is a workout, but exercise is good for us all!)
>>> Trampoline Park – Every kid I've ever met (no matter their age) loves to jump! Even if you have to drive a bit to find one in your area, it's worth it!
>>> Mini-Golf – This is another one that seems to make every age happy.
>>> Go-Cart Racing – My little guy (7) LOVES go-cart racing!
>>> Pottery Painting – Painting (or art of any kind) is such a great activity for kids of all ages. Even the teeniest of hands can paint a bowl or coffee mug : )
>>> Local Amusement Parks or The Zoo – One day passes are great, and season passes make a great family gift too. Pricey, but if you can swing it, such a great present that will last you an entire year. Here in San Diego, Grandma has traditionally pitched in & we've alternated between The Zoo, Sea World & Legoland. A "Behind the Scenes" experience at the zoo makes for an awesome gift too.
>>> Movie Tickets – This is one of my favorite gifts because many of the local theaters in our area now have those comfy lounger chairs, ahhhhhh, heaven! I even snuck in a nap the last time I took my son to a matinee movie…it was bliss!
>>> Gift Certificates to Kids' Favorite Restaurants – Diners or Ice Cream Joints make the most fun outings with kids. Our favorites in the San Diego area are In-n-Out, Rubios & Cold Stone Creamery!
> Lessons for Music, Acting, Dance, or Sports – If your little one is excited to try something new, give them a 3 pack for a local music studio or a lesson to try out acting, dance, karate or a new sport. 
---
What if you could be an effective, firm & kind parent WITHOUT relying on fear, force, bribery & rewards?
Imagine learning a new way of firm (AND kind) parenting so you can end painful generational parenting cycles and create family legacies & memories YOU are proud of?
All while getting your kids to cooperate with your rules and boundaries with ease.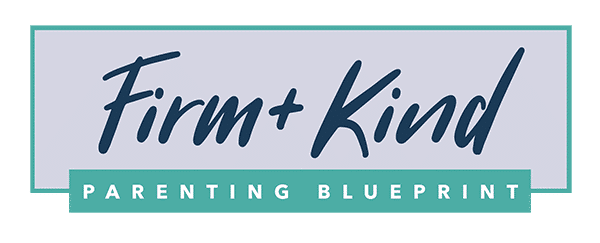 IMAGINE …
Parenting your kids with calm & confidence each day in a way that causes them to do what's asked of them because they WANT to (not because they HAVE to) … because you're helping to build essential life skills that have them behaving well & being respectful when you're NOT looking!
The Firm & Kind Parenting Blueprint is your step by step plan & video training to help you build the family of your dreams. Click HERE to learn more now!
Learn more about how Positive Parenting Curriculum can transform your life through these Fresh Start Family programs