Friday 5! ? Limits (4 Steps to Success)
Friday 5! ? Limits (4 Steps to Success)
Today on the Friday 5 I'm discussing one of my favorite methods to stick to strong limits in our family lives.
The four step process of Proactive Agreements, Empathy, Restate Agreements, & Choices, helps kids feel respected, empowered & at choice….which leads them to respect your limits better and more consistently.
This week, we're starting with step one: Proactive Agreements.
In today's Friday 5, I explain why making Proactive Agreements is so important & why kids respond well when we incorporate them into our days together. It's important to remember that agreements are different than just telling your kiddo what to do (because that would be a compliance statement!). Explaining the rule, teaching about it's importance, asking them to repeat it & shaking or fist bumping are all aspects of making effective agreements.
If you're thinking, "Where do I even start, should I have an agreement for everything?"…choose the area where you've noticed a negative pattern in your family life. Maybe bedtime ALWAYS has tears. Or there's ALWAYS an argument at the checkout aisle of target. Or there's ALWAYS a meltdown when it's time to leave a playdate. Those areas where we have consistent patterns of misbehavior are a great signal that we should be making agreements BEFORE we head into the situation.
---
What if you could be an effective, firm & kind parent WITHOUT relying on fear, force, bribery & rewards?
Imagine learning a new way of firm (AND kind) parenting so you can end painful generational parenting cycles and create family legacies & memories YOU are proud of?
All while getting your kids to cooperate with your rules and boundaries with ease.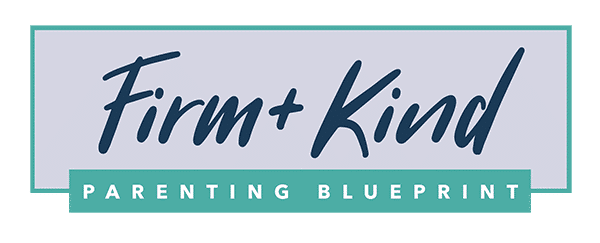 IMAGINE …
Parenting your kids with calm & confidence each day in a way that causes them to do what's asked of them because they WANT to (not because they HAVE to) … because you're helping to build essential life skills that have them behaving well & being respectful when you're NOT looking!
The Firm & Kind Parenting Blueprint is your step by step plan & video training to help you build the family of your dreams. Click HERE to learn more now!
Learn more about how Positive Parenting Curriculum can transform your life through these Fresh Start Family programs