Is your discipline respectful, related, reasonable & teaching responsibility? ?‍♀️
Is your discipline respectful, related, reasonable & teaching responsibility? ?‍♀️
Who's ready to learn how to design logical consequences that are:
Related
Respectful
Reasonable
& Teach Responsibility
Does your current discipline usually hit these four areas on the head? They aren't always easy to line up, but they are essential to designing logical consequences that teach our kids important life lessons in ways we'll be proud of.
When we use the general fear & force discipline model, it's usually VERY HARD to check every one of these boxes, so let's look at how we can use logical consequences instead of punishment & apply these four categories successfully.
But first…
Who's willing to admit that these common fear & force tactics make up the majority of your discipline toolkit right now?
taking away things (electronics, phones, toys, sugar, anything you know they LOVE!)
sending kids to their rooms (with anger, shame, threats, external control … YOU decide when they come out)
threatening no TV time (yanking their fave cartoon or show from the evening's activities cause you know they will hate that!)
slaps on hands or behinds (often happening in the blink of an eye as an angry reaction to their misbehavior)
forced time-out (accompanied by a threat if they don't stay)
soap in the mouth for "sassy talk" or lectures with threats "if you EVER talk to me like that again, then ________"?
throwing away toys (yikes, one of my worst parenting moments involves chucking one of Stella's fave toys in the dumpster & the epic meltdown that ensued was monumental … such an awful memory of a day in both of our brains)
coal in their stocking (ha ha, just kidding, no one really does this anymore right?)
These are often our common "go to" tactics, but when you stop to think about it … are these "teaching methods" Respectful, Related, Reasonable & Teaching Responsibility? Many times, the answer is "no" … so we've got some work to do to transform them from punishment into Logical Consequences.
SOMETIMES the stuff we're doing lines up in a few areas of the 4 R's, but usually most of the traditional punishment being handed out is NOT related & is NOT respectful (also many times NOT reasonable & does NOT teach responsibility, but instead regret, shame, animosity)
Let's break down a few of the categories for further learning:
>>> Reasonable – i.e. is making your child write "I will be respectful to my mom 100 times" reasonable? or would 5 times be more fitting?
>>> Related – i.e. is taking your child's i-pad away for the night teaching them how to keep their hands to themselves instead of hit their brother?
>>> Teach Responsibility – i.e. is sending your child to a forced time-out teaching them HOW to be in control of their own words & bodies tomorrow & how to self-calm when they are upset?
>>> Respectful – i.e. is slapping your child on her wrist respectful? ahhhhh this one can get really confusing for parents. This measurement can get tricky so I find it best to think of your actions with your kids when you are disciplining this way:
Would you do the same thing to your neighbor?
Would you do the same thing to your boss?
Would you do the same thing to your friend or mom?
Yikes, often you're going to find yourself sayin "NOOOOO Way", which means it's not respectful.
We should treat our kids with the same level of respect as we teach everyone else we are in relationship with.
Even when they are testing limits, making mistakes & having messy behavior, kids DESERVE respect and the more respect we give them, the more respect they give us. It's very clearly a two way street, especially once they become teens.
Remember families, the seeds we start planting & watering when our kids are really young, grow & develop over the years & before we know it, our kids WILL be teens. Planting seeds of respect will flourish your family garden in the deepest, most profound ways, I promise you …. stay the course & believe in the TRUE power of respect.
Here's some examples to get you thinking:
if a child spills milk, they clean it up
arguing on the way to volley practice, mom pulls over till they stop and they are late
riding bike without helmet, can't ride bike for the rest of the day
sneaking fruit snacks from the cabinet, not buying them anymore
not putting away clothes nicely, not buying anything new if we can't take care of the ones we already have.
not unbundling socks before they get thrown in the hamper, mom won't do laundry
won't stick to agreement to turning off phone / video games without arguing, everyone takes a break from electronics for a few days.
teens – when decisions aren't made great out in the world, they stay home to reconnect with family & honor themselves
Let me know how it goes, I always LOVE hearing from you guys. Drop a comment below or shoot me an email at [email protected]!
---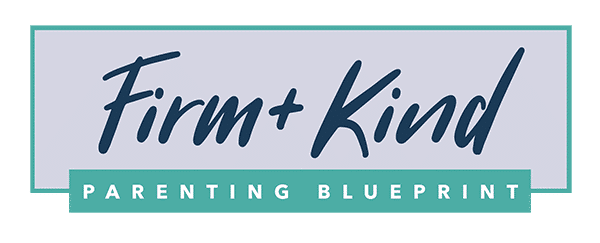 Learn more about how Positive Parenting Curriculum can transform your life through these Fresh Start Family programs