On this week's episode, Wendy and Terry talk about what it means to be a power kid and how to empower a child who is consistently showing a desire to have the healthy human need of being powerful met. Instead of breaking a child's strong will, it is vital for parents to learn how to mentor a child with a healthy need for power. This episode will speak to all parents, but especially anyone who has ever wondered if there is something "wrong" with their child because their pushback seems relentless.
---
On today's episode 3 ways Wendy & Terry have empowered their power kid, Stella, are covered:
Entrepreneurship
Sports & activities
Music
---
More about what Wendy & Terry chat about in this episode:
How Wendy & Terry found the work of positive parenting when their power kid & first child, Stella, was a toddler
The importance of modeling mutual respect by figuring out ways the power kid can have control that work for both parent and child
How to cope if your child never seems to "fit in the box" without snuffing out their creativity & desire to be in charge
Understanding that revenge misbehavior is a sign that healthy power needs are not being met
Looking at competitiveness, the desire to lead & be number one as an asset by supporting & encouraging the power kid in their goals
Physical activities and/or sports are particularly good for kinesthetic kids (those who love moving!)
Being proficient and feeling like they are a leader are deeply important to power kids
The importance of honoring your child's uniqueness and seeing their characteristics as a gift
Encouragement to get curious & creative when it comes to empowering your own power kid in ways that fit their unique needs
---
Mentioned in this Episode:
---
Raising A Strong Willed, Intense or Sensitive Child? If yes, I have a FREE guide for you!
This free planning worksheet will give you ways to build connection & ideas on how to work WITH them instead of trying to change them. Click HERE to get your free worksheet now.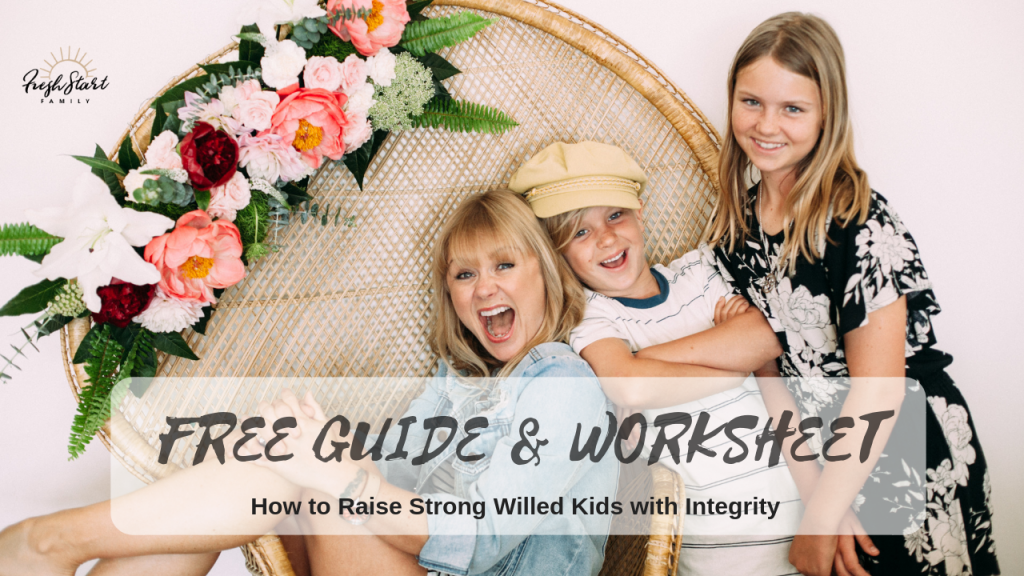 ---