On this week's episode, Wendy and Terry interview Natalie and Mike Hixson. Natalie is a life coach who works with moms of Christian faith who are struggling with destructive anger and burnout, so that they can enjoy the precious years of child raising and create joyful memories for their family. In this honest and vulnerable interview, listeners will hear one couple's account of what destructive anger can do to a family and how, by the grace of God, change is possible!
---
On today's episode 3 ways we can begin to grow through anger are discussed:
Awareness – realizing that anger has tipped into destructive kinds of behavior
Letting anger move you to take action – it's never too late to start!
Knowing that when you help yourself, you help your whole family
---
More about what Wendy & Terry chat about with Natalie & Mike in this episode:
The difference between healthy anger vs. destructive anger, and some behavioral "red flags" that may point to destructive anger in one's life
The turning point in Natalie's own journey of destructive anger that led her to seek help and eventually learn how to help others
Awareness happens when we can humble ourselves and open ourselves up to learning in the midst of difficult situations
The importance of being an example to our kids – not just of the behavior we'd like to see from them, but also of what sin is, so they know what it does to humans
There is strength in vulnerability & intentionally deciding not to cover up our mistakes, but instead, to grow through hardship
Growth begins to happen when you realize that you can only change your own mindset in order to see positive change; you cannot control others, but you are responsible for your own thoughts!
When you're able to process and feel your anger all the way through you are able to experience your inner strength
The benefits of seeking out a life coach who can help move you to change through a mindset shift and the ability to fully process your negative emotions
The importance of investing in yourself and your family and how it can begin a multi-generational change for the better
It's never too late to start this work – no matter the age of your children
---
Mentioned in this Episode:
---
Raising A Strong Willed, Intense or Sensitive Child? If yes, I have a FREE guide for you!
This free planning worksheet will give you ways to build connection & ideas on how to work WITH them instead of trying to change them. Click HERE to get your free worksheet now.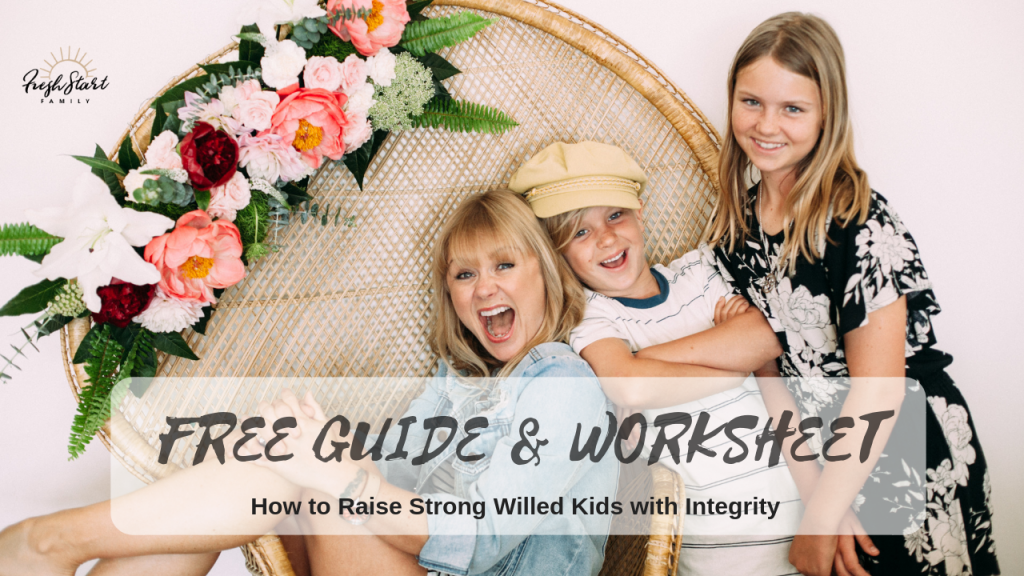 ---