On today's show, Wendy and Terry bring back their dear friend & mentor Pam Dunn, the owner of Your Infinite Life Training and Coaching Company, to discuss ways to escape a victim mentality.
In this episode, Wendy, Terry, and Pam discuss self reliance, which is the ability to be at choice with how you live and how you experience your days. It means approaching life with wonder and curiosity, knowing that life has very few mistakes and difficulties that cannot be remedied. It is also believing that it's possible to be happy even when circumstances aren't what we desire. A person that is self reliant looks at all of life, including the problems, with responsibility. Strengthening these skills is key to handling life's challenges with integrity.
---
On today's episode 3 ways to build self reliance skills are covered:
In order to be self reliant we must focus on: Mental (how are my thoughts affecting my behavior?), Emotional (how are my feelings affecting my behavior?), & Spiritual (how are beliefs affecting my behavior?).
The opposite of self reliance is a victim mindset and since no one wants to be a victim or feel like one, it's a quick indicator of knowing we're off track.
Being our own authority means that we will notice a button being pushed or when we're triggered, and look within.

---
More about what Wendy, Terry & Pam chat about in this episode:
What Your Infinite Life Training & Coaching Company is, some of the courses it offers, and the benefits one may experience by investing in this type of work
The importance of modeling strong and healthy self-reliance to our children by looking within ourselves, becoming self aware, and discovering who we really are
The relationship between our thoughts, feelings, and beliefs and how to create new feelings by changing your thoughts
Discovering where you may be operating from a victim mindset and how to transfer into one of self reliance instead
The benefit of teaching self reliance to our children from a place of connection & redirection, especially when feeling angry
The importance of remembering to learn & grow from our mistakes because justifying our behavior is not self reliance
How to discover our triggers and steps to take to operate from our true self during those "button pushing" moments
---
Mentioned in this Episode:
---
Raising A Strong Willed, Intense or Sensitive Child? If yes, I have a FREE guide for you!
This free planning worksheet will give you ways to build connection & ideas on how to work WITH them instead of trying to change them. Click HERE to get your free worksheet now.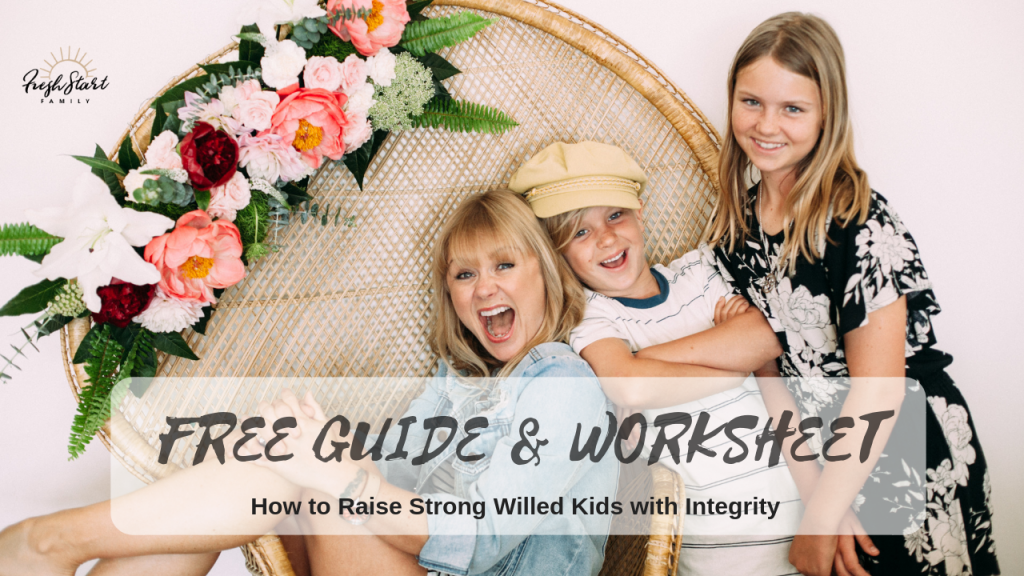 ---
To learn more about Pam Dunn, including her full bio & more info about Your Infinite Life, click HERE.