On today's show, Wendy and Terry interview Pamela Dunn, the owner of Your Infinite Life Training and Coaching Company.
Ways in which we influence those around us (our influencing skills) are discussed, as well as why we need these skills, how to make sure they're effective & the benefits of making sure they are strong and healthy when we use them within all of our relationships throughout life
3 impactful areas of influence are covered that are sure to help every parent be more effective in leading / influencing their kids instead of forcing:
Power Struggles
Listening / Feedback
Proactivity
---
In this episode Wendy, Terry & Pam talk about:
What Your Infinite Life Training & Coaching Company is, some of the courses it offers, and the benefits one may experience by investing in this type of work
How being a great influencer can transform relationships between children and their parents, and also every other relationship we encounter throughout our lives
How influencing skills can dissolve power struggles
The benefit of creating a personal "I am" statement to remember who we are and how we want to positively influence those around us, especially when we are tempted to overpower or MAKE our kids comply through fear & force
The importance of modeling strong and healthy influencing skills to our children
How to increase the effectiveness of our influencing skills by listening to others & getting feedback from them (even when we believe that they are wrong!)
How remaining curious, asking questions, and being humble leads to greater empathy and more influence
Why being proactive in strengthening our influencing skills is important – i.e. taking classes that aid in personal development, getting on the same page as a couple, doing a parenting class like The Foundations Course, setting up agreements ahead of time with others, practicing a neutral tone of voice, etc.
---
Mentioned in this episode
---
Raising A Strong Willed, Intense or Sensitive Child? If yes, I have a FREE guide for you!
This free planning worksheet will give you ways to build connection & ideas on how to work WITH them instead of trying to change them. Click HERE to get your free worksheet now.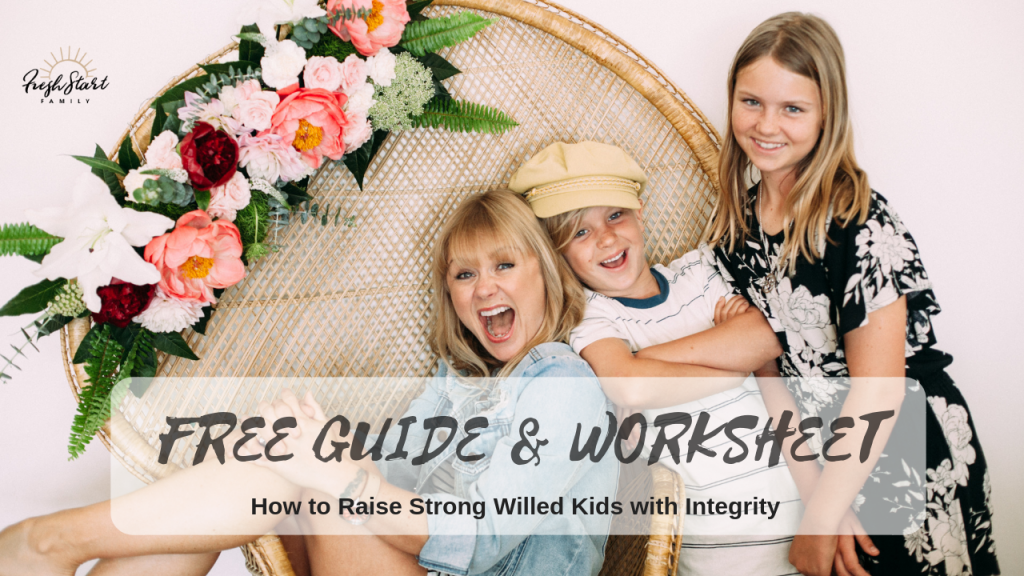 ---
To learn more about Pam Dunn, including her full bio, click HERE.
---