In today's episode Wendy & Terry explain that "no" is not always a bad word when it comes to the work of positive parenting.
Specifically, they cover three areas regarding saying "no":
---
Teaching your kids how to say no in a respectful way

New Verbiage to Try:

"I can see you don't want to do it, AND we still need to get it done, so how can we work together?"
"Of course you don't want to leave because you're having so much fun, AND we still need to go so we aren't late for our swim lesson."
"When you would like to say no to me, please say 'No thank you, mom.' Or 'I don't want to do that right now.'"

How to model healthy "no's" as you're raising your kids
Discover why "no's" might be hard for you
The word "no" is powerful, and we as parents must learn to use that power for good. We can teach our kids that being able to say no respectfully is healthy and is honored within our homes. This means that we need to teach and model firm and kind "no's" to our kids, so they grow into adults who are able to stand up for what matters most to them!
In This Episode Wendy & Terry Chat About:
Taking a break from forbidding our kids from saying "no" to us as parents
Using creative problem solving or a compromise instead of fear, force & bribery
The difference between teaching children to be respectful vs. standing up for one's self and saying "no" when something is not right
Understanding that for our kids to feel confident saying no to things with greater consequences when they're older (alcohol, drugs, sex, etc.), they must have practice saying no when they're younger
Deciding what matters most to us & then being firm with our "no's" and sticking to our limits
Realizing that the limits we set emulate our core values as a family – these values (and therefore limits) will differ from family to family
Understanding that bending with parameters is not being permissive, it can be a creative way to get out of a power struggle (empathy leads to creativity!); this method is acceptable as long as it doesn't go against one of the family's core values
Discovering why it may be uncomfortable to say "no" to your kids or other people may take personal development, but self-growth leads to better relationships
---
Mentioned in this Episode:
---
Raising A Strong Willed, Intense or Sensitive Child? If yes, I have a FREE guide for you!
This free planning worksheet will give you ways to build connection & ideas on how to work WITH them instead of trying to change them. Click HERE to get your free worksheet now.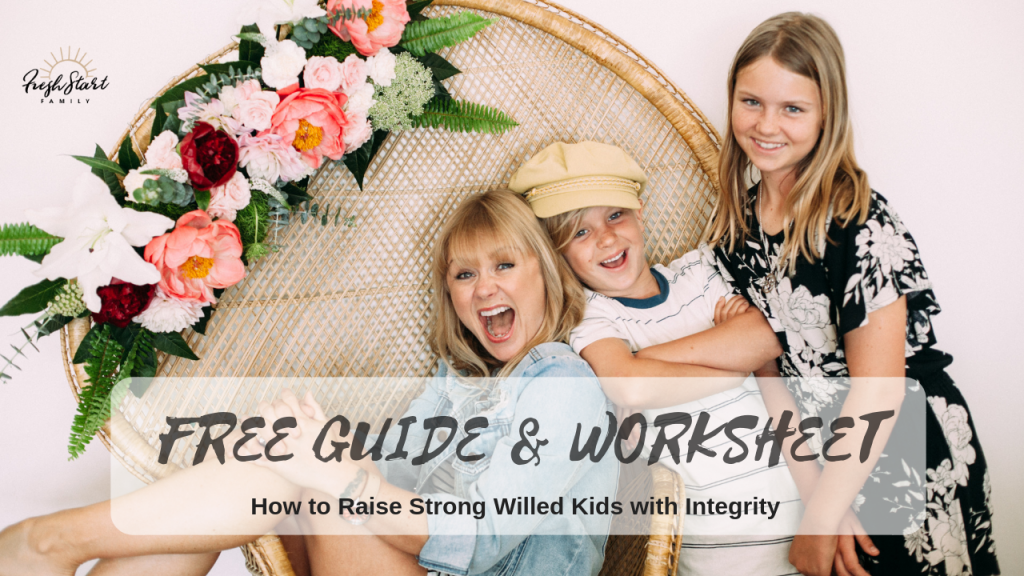 ---