Ep. 69 – Calm the Chaos with Organization Expert Kristi Clover
Ep. 69 – Calm the Chaos with Organization Expert Kristi Clover
Organization is not about perfection
Organizing your home can be a daunting task during busy seasons.
Many of us often take a step back and find ourselves asking, "Where do I even start?!"
We can relate, and want to provide you with some practical ways to tackle the chaos and bring a little more peace into your home.
On today's episode we are diving into some of those practical and simple strategies to incorporate in your home with organization and efficiency expert, Kristi Clover.
Kristi shares her story of overcoming the constant feeling of being a failure when it came to organization to becoming an efficient home organization specialist… while raising 5 kids!
Families, your house can be full of peace without being completely rigid. While motherhood is chaotic at times, you don't have to let that chaos rule your life, and we want to walk you through how you can make that possible!
Detachment is just another one of the amazing tools that we can add into our parenting toolkits!
Listen to today's episode to hear more about the importance of detaching with connection and how it can make such a massive impact on you (as a firm kind leader in your home) and your kiddos!
---
Raising A Strong Willed, Intense or Sensitive Child? If yes, I have a FREE guide for you!
This free planning worksheet will give you ways to build connection & ideas on how to work WITH them instead of trying to change them. Click HERE to get your free worksheet now.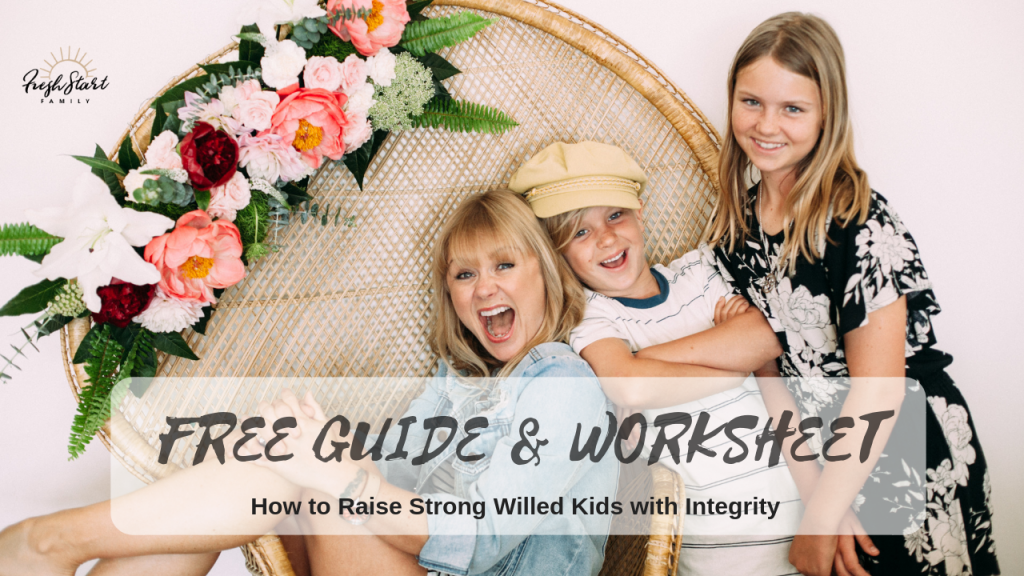 ---
Episode Highlights:
Kristi's Story
What the Glean and Tweak strategy is
What to do when you are feeling overwhelmed by the chaos
Finding the right tools for your kids to get them involved in the organization process
Resources Mentioned:
---
What if you could be an effective, firm & kind parent WITHOUT relying on fear, force, bribery & rewards?
Imagine learning a new way of firm (AND kind) parenting so you can end painful generational parenting cycles and create family legacies & memories YOU are proud of?
All while getting your kids to cooperate with your rules and boundaries with ease.
IMAGINE …
Parenting your kids with calm & confidence each day in a way that causes them to do what's asked of them because they WANT to (not because they HAVE to) … because you're helping to build essential life skills that have them behaving well & being respectful when you're NOT looking!
The Firm & Kind Parenting Blueprint is your step by step plan & video training to help you build the family of your dreams. Click HERE to learn more now!
---
Learn more about how Positive Parenting Curriculum can transform your life through these Fresh Start Family programs
Want to see what Positive Parenting looks like #IRL? I love to stay active on both Instagram & Facebook, giving you guys a glimpse into my real family life!