Creating Healthy Boundaries with Your Kids with Terry and Wendy Snyder
What is detachment?
In today's episode, we take a look at what detachment truly is and we debunk some of the misconceptions that surround detachment.
Here at Fresh Start Family, we believe that true detachment is when nothing that someone else says or does disturbs your sense of value & worth. This is so important in parenting because as much as we want to control things like: 
our children's behavior
the opinions of others
and many other aspects of life that are out of our control
… we just simply can't!
That's why detachment is so crucial for our mental health, and the health of our relationships with our families.
In order to detach in a healthy way, it's important for us to have kids who feel safe, seen, and soothed, even when things get messy in our homes. In order to accomplish this, there are very simple and tactical steps that you can follow and we share these steps in today's episode!
At the end of the day, the only thing we can truly control (regardless of what's taking place around us) is our own actions, responses & mindset. Having the ability to walk away BEFORE tensions run high … and behaviors, that we might later regret, start taking place — is such a powerful place to be. 
Detachment is  just another one of the amazing tools that we can add into our parenting toolkits! 
Listen to today's episode to hear more about the importance of detaching with connection and how it can make such a massive impact on you (as a firm kind leader in your home) and your kiddos!
---
Raising A Strong Willed, Intense or Sensitive Child? If yes, I have a FREE guide for you!
This free planning worksheet will give you ways to build connection & ideas on how to work WITH them instead of trying to change them. Click HERE to get your free worksheet now.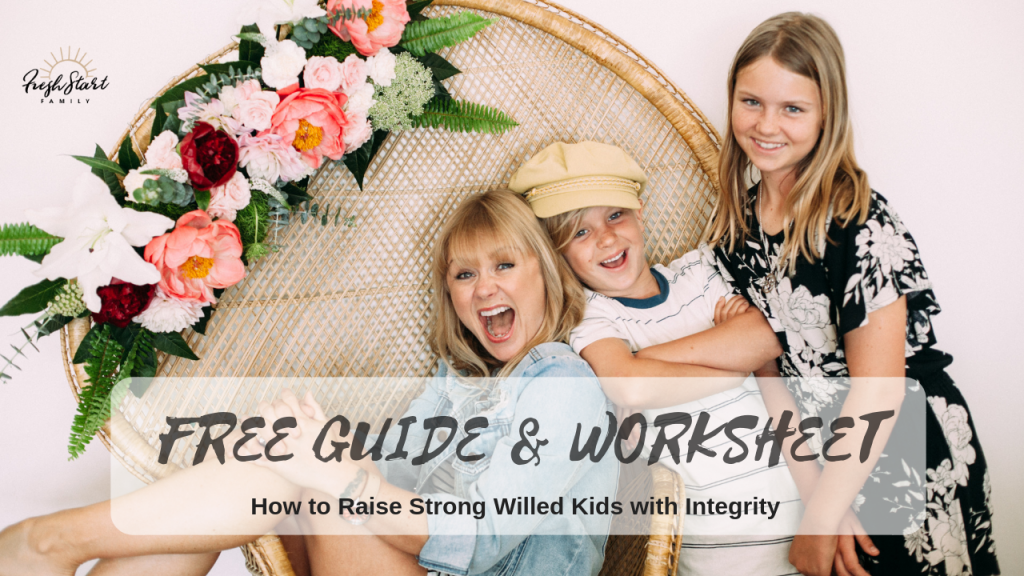 ---
Episode Highlights:
What detachment truly is
Why having kids who are safe, seen, and soothed create secure attachment
Why detachment is so important and how to build your "detachment muscles"
Steps on how to successfully practice detachment when misbehavior or strong emotions occur
Resources Mentioned:
---
What if you could be an effective, firm & kind parent WITHOUT relying on fear, force, bribery & rewards?
Imagine learning a new way of firm (AND kind) parenting so you can end painful generational parenting cycles and create family legacies & memories YOU are proud of?
All while getting your kids to cooperate with your rules and boundaries with ease.
IMAGINE …
Parenting your kids with calm & confidence each day in a way that causes them to do what's asked of them because they WANT to (not because they HAVE to) … because you're helping to build essential life skills that have them behaving well & being respectful when you're NOT looking!
The Firm & Kind Parenting Blueprint is your step by step plan & video training to help you build the family of your dreams. Click HERE to learn more now!
---