---
On today's episode, Wendy & Terry interview Joel Mitchell who has become known for a video he filmed that went viral and currently has been viewed over 20 million times!
In this video, Joel's 2.5 year old daughter is having an epic melt down and Joel is able to be a calm presence full of unconditional love for the duration of her tantrum … it's SUPER INSPIRING!
Joel explains that learning to trust God & process his own emotions have allowed him to hold space for others, such as his daughter in this beautiful video.
Throughout the melt down, he remained curious about her feelings, while detaching himself from the chaos, in order to stay calm.
He didn't say very much at all or try to fix the situation for her; instead he simply allowed her to feel her feelings all the way through … and the end result was POWERFUL!
Today Wendy, Terry & Joel explore how parents can detach from their children's tantrums with love & integrity by following these 4 steps:
Remember the big picture & have empathy for our child's big feelings

Big emotions will come & go

Root ourselves in what we want to teach & model to our child

They have our unconditional love & they are safe

We will stick to firm & kind limits without going anywhere

Keep it boring & neutral while staying present with our child

Process your own emotions in your own time
Don't add to the chaos, but show them how you are regulating yourself
Choose to stay completely quiet, or encourage an even bigger emotional release

Teach at a later, calm time

The process itself is a teaching opportunity
Teach the lesson later in the day before the child goes to sleep
---
Joel now lives in Santa Rosa Beach, Florida with his wife and 3 daughters (with a baby due in May) and their dog Gracie where he helps people manage their stress, anxiety, and depression as well as treating more complex psycho-physiological problems by helping people understand the tension in their bodies.
---
Mentioned in this Episode:
---
Raising A Strong Willed, Intense or Sensitive Child? If yes, I have a FREE guide for you!
This free planning worksheet will give you ways to build connection & ideas on how to work WITH them instead of trying to change them. Click HERE to get your free worksheet now.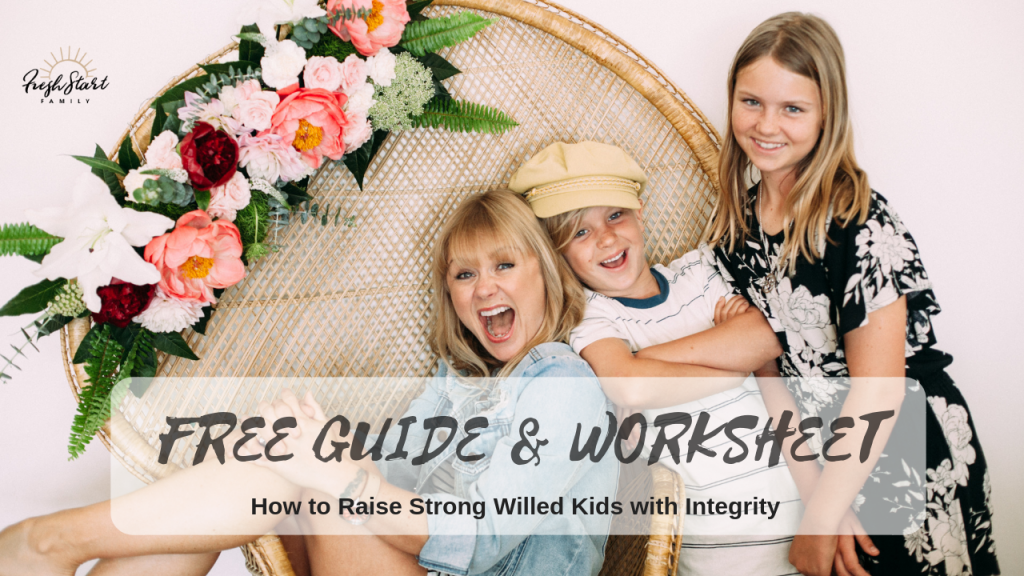 ---