Episode 47: Understanding your Picky Eater – An Interview with Alisha Grogan
Episode 47: Understanding your Picky Eater – An Interview with Alisha Grogan
---
Raise your hand if you have a picky eater in your home! These days picky eating almost feels like an epidemic, right?
This is why we're so excited about this episode that will answer all the questions you've been asking yourself about why your kiddo is such a picky eater.
Listen in as Wendy interviews Alisha Grogan, an occupational therapist who specializes in all things related to kids eating (particularly picky eating!) as well as sensory processing.
Alisha also has three kids of her own and helps families all over the world through her popular parenting blog, Your Kids Table and her online courses.
Today Wendy & Alisha explore 4 main reasons why kids are picky eaters (spoiler alert: it's not because of bad parenting!):
Average/typical picky eating phase

Begins around 1 & 2 yrs. old and naturally exits between 3.5 & 5 yrs. old

This is a typical developmental stage in most children as their tastes change & it was also a protective measure for our ancestors that still exists today
This phase can snowball into a bigger problem if care taker begins short order cooking for the picky eater, or engages in power struggles over food

Sensory processing difficulties

Extreme picky eating results when the child only eat about 20 foods
How the food looks, smells, feels, & tastes determines whether or not the child will eat

gagging at sight or small bite of food
fear of getting messy
pocketing food in their mouth

10-11% of children will allow themselves to starve before they will eat

Parents should take the pressure off when it comes to eating – no bating or bribing

Oral motor concerns

Children not knowing how to chew & manipulate the food in their mouth

gagging after the food is in their mouth because they're trying to chew & swallow
accidentally having food fall out of their mouth

Underlying medical issues

Numerous medical issues involve pain (that the child can't necessarily verbalize), which then leads to picky eating

food sensitivities
constipation
silent reflux, etc.
---
---
Mentioned in this Episode:
---
Raising A Strong Willed, Intense or Sensitive Child? If yes, I have a FREE guide for you!
This free planning worksheet will give you ways to build connection & ideas on how to work WITH them instead of trying to change them. Click HERE to get your free worksheet now.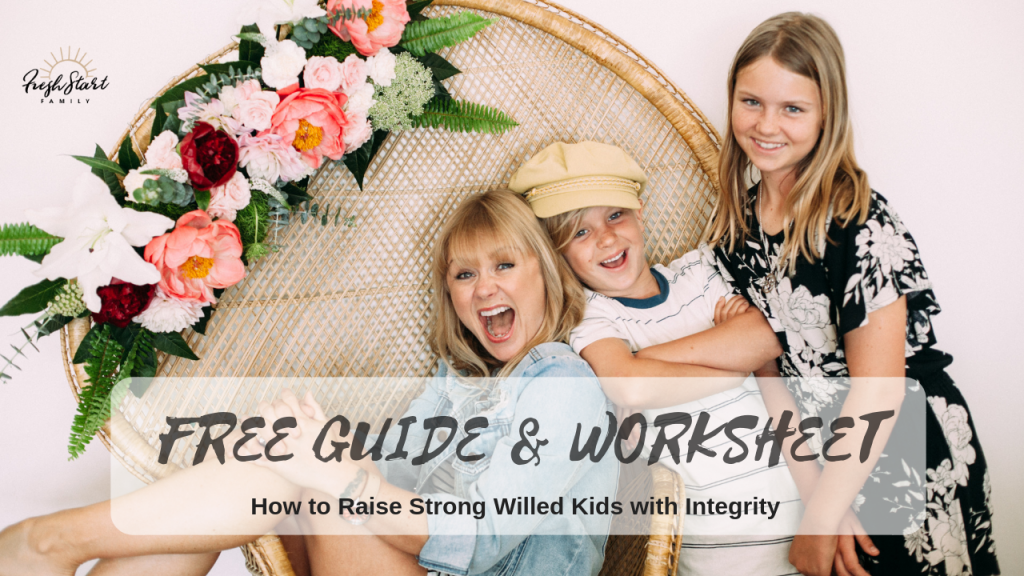 ---
Learn more about how Positive Parenting Curriculum can transform your life through these Fresh Start Family programs
Want to see what Positive Parenting looks like #IRL? I love to stay active on both Instagram & Facebook, giving you guys a glimpse into my real family life!