---
Don't we all want more joy in our family lives? How about the kind of joy that starts at home & then overflows into our careers & the way we show up in the world?
If the sound of increased joy has you intrigued, listen in to this lighthearted episode that will have you laughing & nodding along in agreement!
Wendy & Terry interview Richard & Rachel Van Kluyve of the Crate & Cottage blog. Rich and Rachel met & fell in love when they were teenagers & they currently live in Nashville with their two sons.
The Van Kluyve's spend most of their days homeschooling and running their business. They found their passion in real estate and have grown a successful company that flips, builds, and finds investment properties.
Rachel has taken the role as interior designer for their properties (and their home is straight from a magazine!)
Her book, She Made Herself A Home, is BEAUTIFUL & teaches readers how to use intention behind the design in each room of their house, to truly turn it into a home.
---
Today the Snyders & the Van Kluyve's explore 3 Ways to experience joy in family life that spills over into all other areas of life:
Be present with your family

Put yourself aside for a moment in order to connect with your kids

Connect in your marriage

Be deliberate to make time & room for each other, separate from your kids

Pour into your individuality

When we let our dreams & goals unlock our passion & purpose, we won't lose ourselves in the chaos of everyday life
---
---
Mentioned in this Episode:
---
Raising A Strong Willed, Intense or Sensitive Child? If yes, I have a FREE guide for you!
This free planning worksheet will give you ways to build connection & ideas on how to work WITH them instead of trying to change them. Click HERE to get your free worksheet now.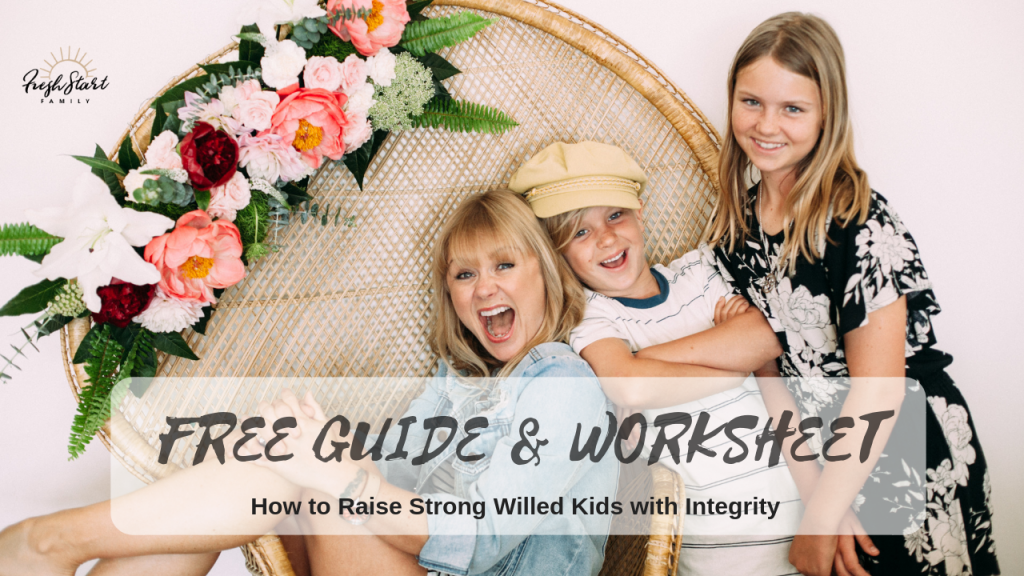 ---