In today's fast-paced world, mindfulness & self-compassion can easily be overlooked or misunderstood as weak, selfish, or self indulgent.
That's why we love how today's podcast guest uses science to prove that practicing these values is vital for every single human soul (especially parents!)
Would you like to be a better parent, leader, educator, and creator of change? Mindfulness & self-compassion are key!
Even if you aren't currently practicing mindfulness, meditation, or self-compassion, this episode will inspire & fascinate you!
---
---
Listen in as Wendy & Terry interview Shauna Shapiro, PhD, who is a mother, best-selling author, clinical psychologist and internationally recognized expert in mindfulness and self-compassion.
Shauna is currently a professor at Santa Clara University & her TEDx Talk, The Power of Mindfulness, has been viewed over 1.5 million times.
---
Today Wendy, Terry & Shauna explore what mindfulness, meditation, & neuroplasticity are, and also, how to use self-compassion to transform your family:
Mindfulness: A way of being; seeing clearly, so we can respond effectively

IAA Model of Mindfulness:
Intention: Where do I want to focus my attention right now? What's the most important thing?
Attention: Learning to focus our attention in order to know how to meet the present moment
Attitude: How we pay attention (kindness & curiosity vs. judgement & shame)

Meditation: A way to practice mindfulness that is for everybody

You can begin again in any moment
The key is how you bring your mind back to a focused state because you're either creating pathways of kindness or judgement

Neuroplasticity: What you practice grows stronger (thoughts, behaviors, emotions)

Moment by moment we can practice kindness, curiosity & presence so that the traits that serve us grow, while the behaviors that no longer serve us are pruned away
All of us have the capacity to change, it's never too late!

Self-compassion: It's always here for us & is an antidote to both self-esteem & shame

3 Steps to Transformational Self-compassion:
Mindfulness: Name the emotion – you can't feel it until you see it
Bring kindness: Put your hand on your heart & imagine you were offering compassion to a dear friend in the same situation
Common humanity: Recognize that you're not alone in your pain – imagine all the other people feeling the same way you do & send them your care & compassion
---
---
Mentioned in this Episode:
---
Raising A Strong Willed, Intense or Sensitive Child? If yes, I have a FREE guide for you!
This free planning worksheet will give you ways to build connection & ideas on how to work WITH them instead of trying to change them. Click HERE to get your free worksheet now.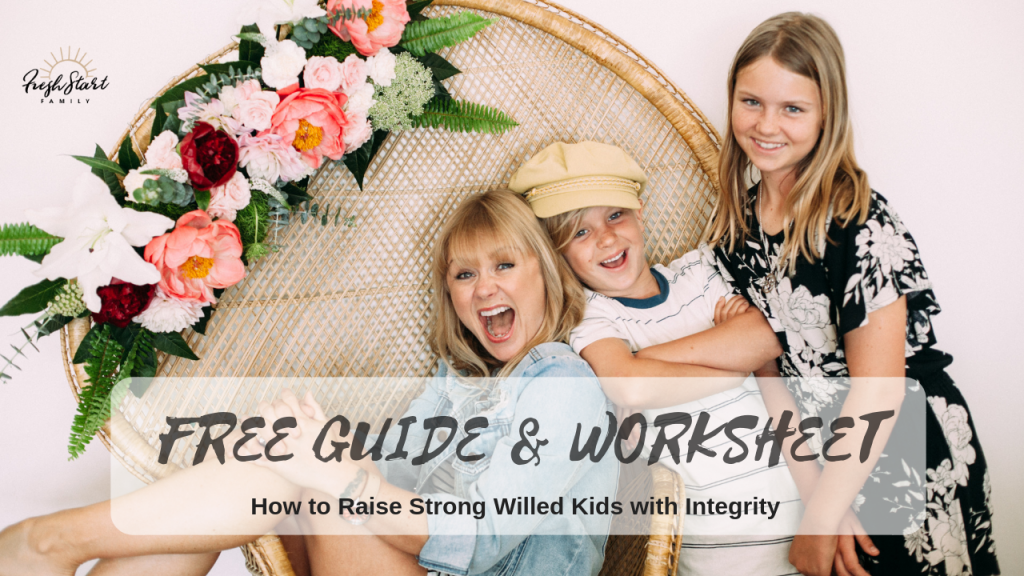 ---