Supporting Sibling Conflicts with Integrity and Connection with Hannah Olavarria and Kelty Green
If you have more than one child who have moments where they bicker a bit … or sometimes wanna chew each others heads off, lol … responding to sibling conflict with integrity can seem impossible. It's easy to find yourself helplessly drowned in their squabbles, but It's so important to remember that it's normal for siblings to fight.
As parents, it's our job to teach and help our children deal with disagreements & solve conflicts peacefully. But how can we do it in a way that empowers & respects them, as well as actually teaches them important life skills like self-control, regulation, compassion, empathy & standing tall in their own values?
In this episode, we are joined by amazing twin mothers on a mission for sanity and social change! As hosts of the Upbringing podcast, Hannah and Kelty Luber, talk about how parents can support sibling conflict with integrity, and connection.
Hannah and Kelty are certified coaches in simplicity parenting, positive discipline and also trained in the foundations of the respectful parenting approach. They empower parents to grow up alongside their kids for sanity and social change, elevating their discipline, one conversation at a time. Boo-ya, SO good!
---
Raising A Strong Willed, Intense or Sensitive Child? If yes, I have a FREE guide for you!
This free planning worksheet will give you ways to build connection & ideas on how to work WITH them instead of trying to change them. Click HERE to get your free worksheet now.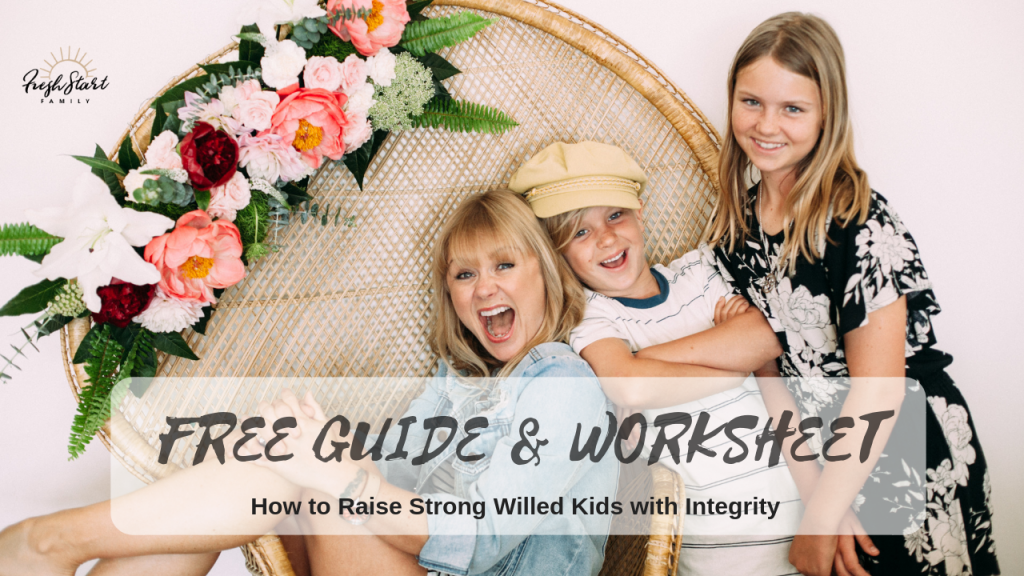 ---
Tune in as we discuss how our children's conflict isn't unnecessary, but instead actually inherently valuable! Hanna and Kelty will share how they break stigma behind sibling rivalry and conflicts, as well as the importance of how parents should react to it.
Don't miss this episode as they shed light on several parenting traps where many usually fall; and the actions you need to take to avoid these traps!
Get their Upbringing Sibling Survival Guide with a 20% discount when you use the code FRESH 👉 https://www.upbringing.co/shop/sibs
Episode Highlights:
Sibling rivalry and conflicts, and its role to the family
Proper way of solving sibling conflicts
Modifying aggressive and negative behaviors among children
How children learn things
The RESIST approach
Common parenting traps and how to avoid them
Hannah and Kelty's Sibling Survival Guide
Sensitive support for sibling challenges
Connect with Hannah and Kelty:
Resources Mentioned:
---
What if you could be an effective, firm & kind parent WITHOUT relying on fear, force, bribery & rewards?
Imagine learning a new way of firm (AND kind) parenting so you can end painful generational parenting cycles and create family legacies & memories YOU are proud of?
All while getting your kids to cooperate with your rules and boundaries with ease.
IMAGINE …
Parenting your kids with calm & confidence each day in a way that causes them to do what's asked of them because they WANT to (not because they HAVE to) … because you're helping to build essential life skills that have them behaving well & being respectful when you're NOT looking!
The Firm & Kind Parenting Blueprint is your step by step plan & video training to help you build the family of your dreams. Click HERE to learn more now!
---