Using Connection & Vulnerability to Influence our Kids with Terry and Wendy Snyder
We hear you, parents! Raising honest kids is something that we all hope to accomplish, but what happens when we can tell they are keeping things from us – or even worse—straight up lying to our faces?!
If we're being honest, many times we resort to threatening them, bribing them, or ignoring the issue altogether. If we choose to use force to get the result we want, we risk putting a wedge in the relationship. If we bribe or ignore the issue, we aren't truly encouraging them to be truth-tellers.
We get it, dishonesty is absolutely something that needs to be taken seriously, but we need to be sure that we are approaching this topic in a manner that will strengthen our relationship with our kids so that they feel connected and encouraged to come to us with anything and everything.
Terry and I not only dive into our thoughts on this topic, but we share a real-life example that we recently faced in our own family with one of our kiddos.
We walk you through how we handled the situation, and share the incredible results that happened through using a firm, kind, connected & vulnerable approach.
At the end of the day, we all want to raise kids who are respectful and honest. Finding common ground, while also trying to appropriately confront the issue at hand can be tricky, but we promise it's not impossible and we're here to help!
Listen to this week's episode for encouragement and tactical steps on how to find the connection and honesty you are longing for with your kids … while also teaching important life lessons!
We're all in this together, families! You've got this!
---
Raising A Strong Willed, Intense or Sensitive Child? If yes, I have a FREE guide for you!
This free planning worksheet will give you ways to build connection & ideas on how to work WITH them instead of trying to change them. Click HERE to get your free worksheet now.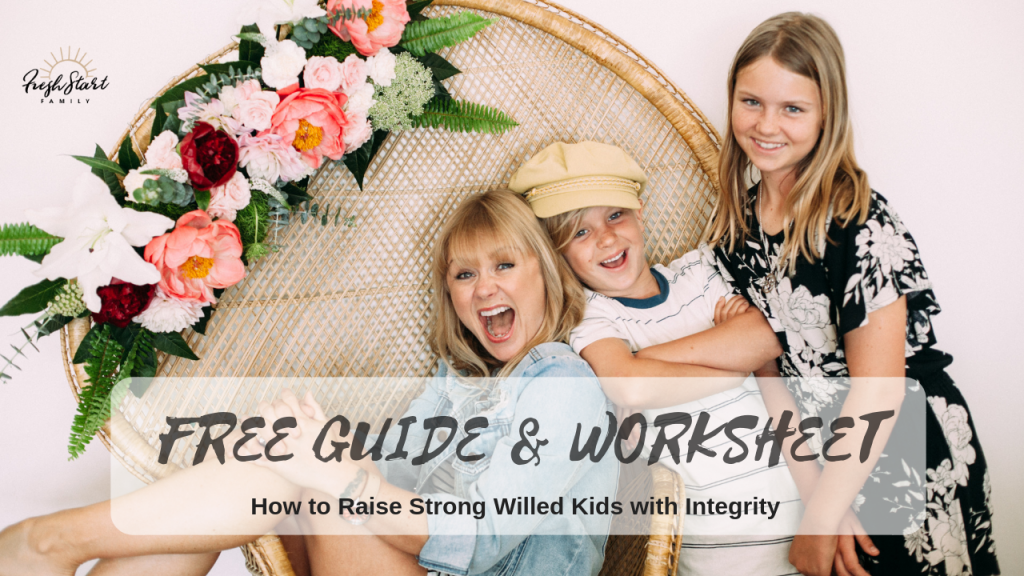 ---
Episode Highlights:
How we can influence our kids through connection
Sharing a real life story that we recently faced with one of our kiddos about lying
Revenge Misbehavior
How to confront lying respectfully and how to "hold space" for our kids rather than accusing
Raising kids who will respect family boundaries and rules
How to create time for connection to encourage vulnerable conversation
The importance of sharing that we are imperfect humans too
Finding common ground with your kids to get them to open up and make them feel like you are a team and not enemies
Resources Mentioned:
---
What if you could be an effective, firm & kind parent WITHOUT relying on fear, force, bribery & rewards?
Imagine learning a new way of firm (AND kind) parenting so you can end painful generational parenting cycles and create family legacies & memories YOU are proud of?
All while getting your kids to cooperate with your rules and boundaries with ease.
IMAGINE …
Parenting your kids with calm & confidence each day in a way that causes them to do what's asked of them because they WANT to (not because they HAVE to) … because you're helping to build essential life skills that have them behaving well & being respectful when you're NOT looking!
The Firm & Kind Parenting Blueprint is your step by step plan & video training to help you build the family of your dreams. Click HERE to learn more now!
---