Episode 55: Releasing Trauma & Anxiety with Chrissy Powers
Episode 55: Releasing Trauma & Anxiety with Chrissy Powers
---
In today's episode Wendy invites Chrissy Powers back onto the show to discuss how past trauma can affect our current parenting journey. If you're curious about what exactly trauma is and the role it may be playing in how you're showing up each day with your kids, have a listen into this training session with Chrissy & Wendy!
Chrissy is a licensed marriage & family therapist, a mom of 3 kiddos, a blogger & social media influencer, and also a course creator. Many of our Fresh Start Family followers have learned about this work through Chrissy's Instagram platform.
Today Chrissy & Wendy dive into the wisdom our bodies hold, how we can get in touch with that wisdom by listening to our bodies, and how we can move trauma through our bodies.
Trauma: The crap that happens in our lives

Trauma A: the things we should have gotten in our past, but didn't
Trauma B: the things that should have never happened in our past, but did

Immobilization: Being frozen in fear due to trauma – this freeze feels like having the gas & the brakes on at the same time

Our "fight, flight, freeze" instinct used to keep our ancestors safe, but nowadays, having a constant rush of adrenaline is not healthy & can lead to ongoing problems

If this anxious energy isn't actively released from the body (through shaking, crying, moaning, etc.), it will continue to show up in other ways such as anxiety, depression, knee-jerk reactions, etc.

Embodiment: Fully listening to your body & showing up in the moment – actually living IN your body
Nonlinear Movement Method: Encourages & identifies the unwinding of patterns of stress & trauma through a guided session of releasing tension & underlying mental loops – the result is a systemic, self-guided, unburdening of the nervous system
---
---
Mentioned in this Episode:
---
Raising A Strong Willed, Intense or Sensitive Child? If yes, I have a FREE guide for you!
This free planning worksheet will give you ways to build connection & ideas on how to work WITH them instead of trying to change them. Click HERE to get your free worksheet now.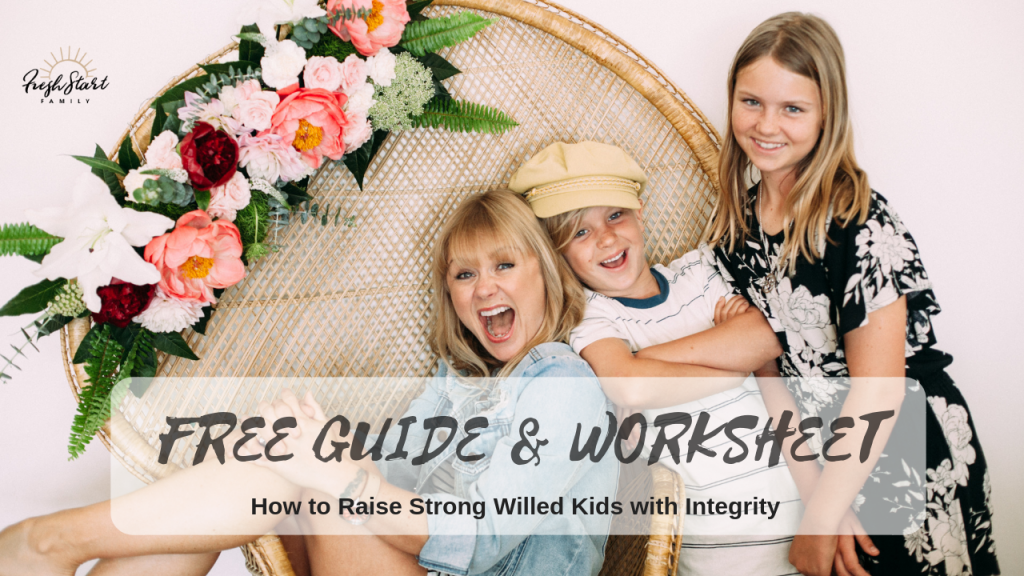 Learn more about how Positive Parenting Curriculum can transform your life through these Fresh Start Family programs
Want to see what Positive Parenting looks like #IRL? I love to stay active on both Instagram & Facebook, giving you guys a glimpse into my real family life!