Friday 5! ? Step #3 of "Strong & Healthy Limits" (4 Steps to Success)
Friday 5! ? Step #3 of "Strong & Healthy Limits" (4 Steps to Success)
Have you been following along on our journey to incorporate the 4 Step Process to Setting Healthy Limits & Sticking to them with Success? When used together, Proactive Agreements, Empathy, Restating Agreements, & Choices, helps kids feel respected, empowered & at choice….which leads them to respect your limits better and more consistently.
Over the last few weeks, we've covered the first two steps:
1.) Making proactive agreements to make them part of the team
2.) Using empathy right away to help our kids feel less like aliens, and more like they belong (resulting in a diminished desire to misbehave)
Now this week, we're moving on to:
3.) Restating the agreement – simple and easy "What was our agreement?" or "Remember what we talked about in the car before we walked into the playdate"?
Giving our kids grace by asking them to recall their part of the agreement (instead of jumping to the conclusion that they're just being naughty, disobedient, selfish, or disrespectful) gives them a strong sense of value, belonging, and empowerment. And when these needs are met, they're less likely to keep pushing back.
Restating Agreements is so important & our kids respond well when we incorporate this step into our days together. It's important to remember that the first step of agreements is different than just telling your kiddo what to do (because that would be a compliance statement!). Explaining the rule, teaching about it's importance, asking them to repeat it & shaking or fist bumping are all aspects of making effective agreements, so when you ask them to repeat it, they are likely to remember their contribution (not just that they were told what to do.)
If you've got a kiddo that's teeny tiny, it's ok to speak the agreement to them & then restate the agreement for them. For example, if they always try to roll off the diaper changing table, before you need to change them, as you're playing, say "soon we'll need to change you and I need you to lay still on the table, do you know why? It's so you can stay safe while momma changes you"….then once she's on the table and starts to roll, after you've empathized say "I know baby, you love to "move it move it" (make it fun when you can parents!)…..AND what was our agreement about the changing table remember?". Then you can come in and restate for her "We agreed you'd stay still or else momma would need to put the buckle on".
---
What if you could be an effective, firm & kind parent WITHOUT relying on fear, force, bribery & rewards?
Imagine learning a new way of firm (AND kind) parenting so you can end painful generational parenting cycles and create family legacies & memories YOU are proud of?
All while getting your kids to cooperate with your rules and boundaries with ease.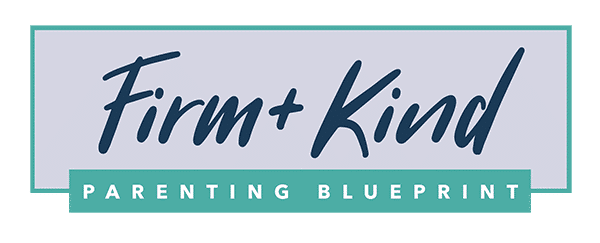 IMAGINE …
Parenting your kids with calm & confidence each day in a way that causes them to do what's asked of them because they WANT to (not because they HAVE to) … because you're helping to build essential life skills that have them behaving well & being respectful when you're NOT looking!
The Firm & Kind Parenting Blueprint is your step by step plan & video training to help you build the family of your dreams. Click HERE to learn more now!
Learn more about how Positive Parenting Curriculum can transform your life through these Fresh Start Family programs