Episode 52: The Key to Empathy: Holding Space for Ourselves, Others, & the World
Episode 52: The Key to Empathy: Holding Space for Ourselves, Others, & the World
On today's show, Wendy and Terry bring back their dear friend & mentor Pam Dunn, the owner of Your Infinite Life Training and Coaching Company, to discuss how to hold space in order to increase our empathy skills (and have more peace, joy & connection in our daily lives).
Pam was first on the podcast in episode 4 to discuss influencing skills & again in episode 11 to discuss self reliance skills. Do yourself a favor & go back to listen to those episodes – you will quickly realize that Pam is a wealth of knowledge who is full of wisdom and compassion!
Have you heard of the concept of holding space? Quite literally, it means holding a space to pause & be present, regardless of what is occurring around you. It requires a sense of being, along with a open hearted mindset.
Holding space is about being fully present, without judgement AND the only way to reach this place is by acknowledging where we are judging ourselves or others.
Holding space is the most important when we're feeling challenged & triggered. Holding space is for the other person, and also equally for yourself – especially in moments of tension when it's easier to defend, react, or run away.
---
---
Wendy, Terry, & Pam define the practice of "holding space" & how to do it throughout this episode:
Holding space takes lots & lots of practice!
Holding space can only happen when you acknowledge all parts of you & all judgements in the present moment

Being present means being a good listener even when you aren't happy with what's going on.

Holding space is the key element to:

deescalating fights & disagreements
creating closeness & self-love

accessing creativity for solutions
---
Mentioned in this Episode:
---
Would you love to yell, threaten & bribe your kids less, & connect more? Interested in learning tools that will make your kids listen better & cooperate more? Would it feel fantastic to spend your days connecting more & correcting less?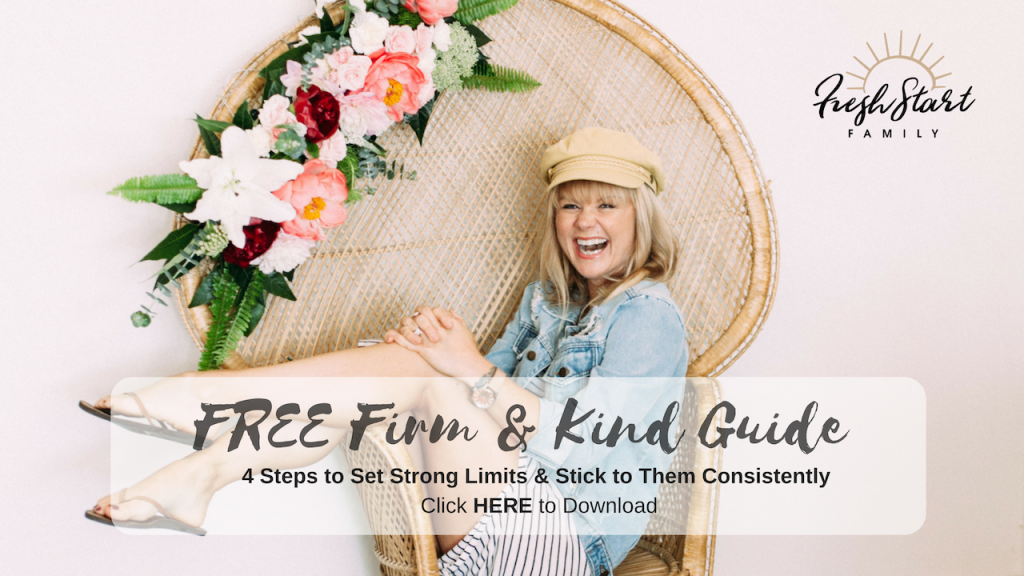 Click HERE to grab a FREE guide will help you reach that middle ground of Firm AND Kind that will bring you the cooperation & connection in your home you deserve & desire!
---
Learn more about how Positive Parenting Curriculum can transform your life through these Fresh Start Family programs
Want to see what Positive Parenting looks like #IRL? I love to stay active on both Instagram & Facebook, giving you guys a glimpse into my real family life!